A Response to the Racism at England v Montenegro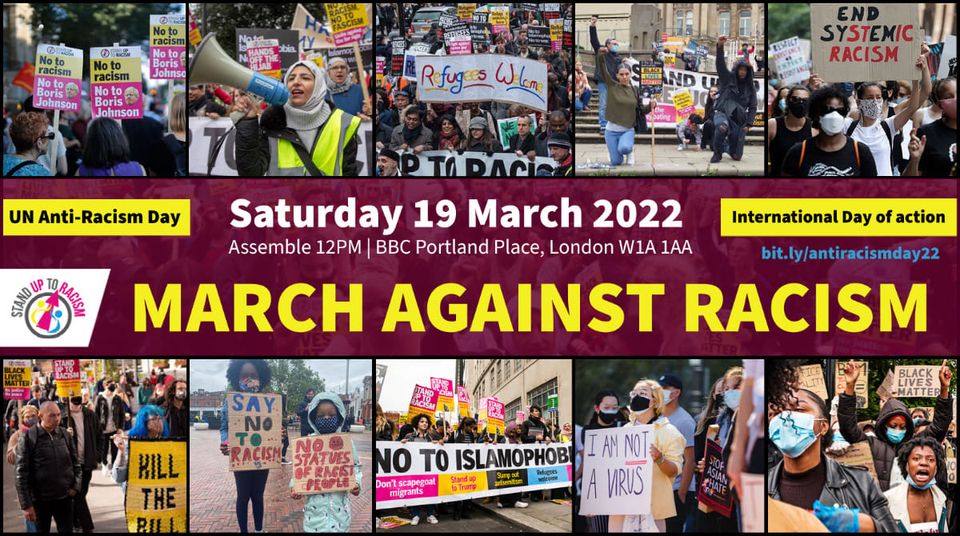 You'd be hard pushed to find anyone who did not find the racial abuse given to the English black footballers during he recent match against Montenegro, vile and repugnant.
Eng v Montenegro
Going by the amount of outrage, indignation and rubbing of hands in despair, you could be forgiven for thinking that this is an issue that 'other peoples' have. That we no longer need to concern ourselves about back home. The Montenegro fans, their F. A. or even their society as a whole, are to blame
Everyday Racism
We can satisfy ourselves that, as a modern, liberal and progressive society, we are above all that nonsense. OK it might have been an issue in the past. The older generation were guilty. But we have moved on from all that, haven't we? After all, we have the Kick it Out Campaign, we have Shown Racism the Red Card, Garth Crooks is always on the T. V. and haven't we given Viv Anderson a knighthood*? We are therefore definitely innocent of all this discrimination stuff. *No, actually we haven't, but I can see why we might.
Show racism the red card
So with a united cry of outrage, 'Something must be done,' we move on to the next news item, dip into the latest soap operatic love triangle or get uptight over a bunch of, largely white male politicians, moaning on about Brexit meaning Brexit, and, patting ourselves on the back about how we are all on a level playing field these days, forget about it. There were just a couple of comments in amongst all the reports about the incident that I thought rather telling. I shall paraphrase them. Partly because the detail isn't that important but mainly because I can't remember just who said what. The first went something like, 'I can't believe that this sort of thing still goes on in this day and age.' That is a comment that can only come from someone who doesn't live with racism. No. I will rephrase that. That is a comment that can only come from someone who is not on the receiving end of racism. We all live with it. If they were on the receiving end of it they would have to be pretty stupid not to notice that it never went away. If you are not on the receiving end, then a phrase about fish not noticing that they are swimming in water, comes to mind. The second comment, again paraphrasing, went something like this, 'If you are going to punish Montenegro, then you have punish Chelsea and Man Utd and West Ham, because it happens at every league ground, every Saturday." Yes you'd be hard pushed to find anyone that wasn't outraged by the racial abuse committed by the Montenegro fans. But there must be someone. Otherwise how could it happen. So where do they come from? You only have to scratch the surface of society to find the answer to that. And its not just at football matches. The football terrace is just one of those places, like social media these days, where people feel that it is OK to let their darker side out. A place where bile and offence have their natural home. Yes of course we oppose it and make to clear that it is unacceptable. Don't we? But what else can we do?
Paris Marathon 2019
Guy will be running the Paris Marathon 2019 to raise funds for Hothouse Theatre. All 26.2 miles of it! Paris. 14th April 2019. A day that will live in infamy.
donate here
Those 'others' who are in the wrong and pedal their hatred, meet in secret to plan the down fall of all that we hold dear. So we can't very well do much about that. Can we? But should the time come we will all be on the barricades, brother and sister standing as one against them ... But lets not kid ourselves. Racial hatred does not exist in a vacuum. The edifice of Fascism was built on the simple concept that 'others' are to blame and people looking the other way. Racist chants at a football match are built on the firm foundation of white privilege. It is ingrained in our society but if you don't have to face racism on a daily basis, you probably don't even notice it.
Racism in UK
Stop and search experiences
But you only have to take a quick glance at a few statistics to see it is there. Non white people in Britain are twice as likely to be unemployed. Black people are six times more likely to be stopped and searched. Black young people are twice as likely to be excluded from school. Non white people are three times as likely to live in social housing.
Employment prospects
Ways white people are privileged in the UK
It is deeply ingrained in our society. Because our society is fundamentally racist and that makes us all responsible for it. Especially those who benefit from it.
White privilege - USA
It may be a hard pill to swallow, but if you are not aware of the racism inherent in every aspect of society then you are, no matter how much you think otherwise, propping it up. You are benefiting from it and in doing so, you are perpetuating it. You are one of the 'others' behind it all.
All white people benefit from racism
Public displays of racism are propped up by the existence of white privilege.
White privilege test
If you aren't sure whether you are experiencing white privilege, ask yourself a couple of questions: How often are you reminded of which racial group you belong to? How old were you when you first became aware that being part of that group would negatively affect your prospects? How often do you wonder whether your racial group was an issue in you not getting job? If you don't get the questions, then you are privileged. Therefore you have a responsibility to challenge it wherever you can in the smallest and in the biggest of ways. Challenge politicians to put white privilege on the agenda. Challenge your friends whenever they make a racist comment. Challenge yourself every time you have a negative though about someone's race. And make eye contact and smile. You will be surprised how much of a differnece that can make over time. And when the players walk, back them. If you don't, the racists on the terraces of Man City and Liverpool and Spurs and Montenegro, will never be silenced. Barrow "Until the philosophy which holds one race superior and another inferior is finally and permanently discredited and abandoned, everywhere is war." Haile Selassie
Report hate crime