Arnold Nottinghamshire
Arnold is a market town north of Nottingham with an inhabitancy of about 40,000. It is in Gedling Borough and is the largest town in the district. Arnold has a long and ancient history dating back to the late bronze age. The name comes from the Saxon Ernehale and is usually translated to 'the place of eagles' but probably actually meant 'place of herons'. It suffered a Viking attack in the Ninth Century and gets a mention in the Doomsday Book as having a population of 150. It suffered the plague in the Fifteenth Century, a Luddite's riot in the Eighteenth and industrialisation in the Eighteenth and Nineteenth Centuries. Today it is a residential and shopping area with a decent variety of shops and cafes. It is particularly good for charity shops making it a good place to pick up a bargain.
Recycle your ink cartridges and help Hothouse keep Oh My Nottz going!
All you have to do is: register with Recycling 4 Charity order the envelops stick them in the post Then the money will come flooding into Hothouse!
Click here to get started
Arnold Nottinghamshire by Duncan Gisby
Arnold has several features that are worth taking in once you have bagged you bargains in the local shops. Arnot Hill Park, is a charming park area that dates back to the late Eighteenth Century when it was laid out as private parkland.
click here
St Mary's Church. This charming parish church dates back to 1176
click here
Bestwood Country Park dates back to medieval times when it was a royal hunting ground as part of Sherwood Forest. It is now one of the finest country parks in Nottinghamshire incorporating Bestwood Lodge Hotel, a maze of paths and horse trails and the old pit tip which has been landscaped and planted up and now gives you one of the best views of Nottingham. Taylor
click here
wikipedia
Arnold History Society
Places to eat in Arnold
Give to Hothouse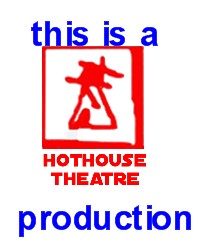 Oh My Nottz is a Hothouse Theatre production. Please support us so we can keep it going.
Donate here