Lunacy for a good cause
Australia Day Cricket Match 2020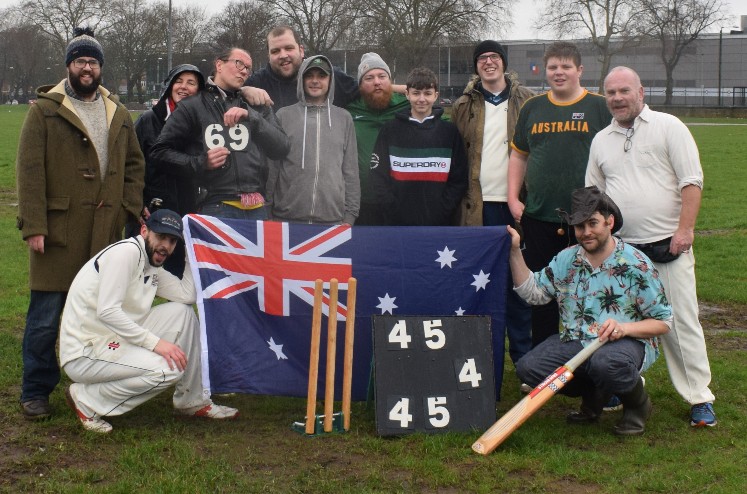 There is a long tradition of doing silly things for a good cause. This is largely because, since the dawn of time there have been 2 things that have motivated the vast majority of people. Good causes and doing silly things! In the annals of silliness that humanity has put together over the years, cricket ranks highly! Regarded by some academics as having been originally invented as nothing more than an exocentric way of passing the time, while waiting for the weather to change so you can get the hay in, it has grown into one of the silliest sports going. No wonder it is so popular around the globe. So, come Australia Day, the high summer in Aussieland, but blooming cold in these parts, what sillier way to raise money for good causes that an outdoor game of cricket ... in the rain. And this years good causes? Nottinghamshire Leukaemia and the New South Wales Rural Fire Fighters!
The Nottinghamshire Leukaemia Appeal
The appeal was set up in 1994 as a joint venture between Nottingham University Hospitals NHS Trust and the national Leukaemia Research Fund and has raised nearly £3 million to support research . The success of the appeal has contributed to the recognition of the City Hospital transplant unit as the very first centre of excellence in this country and one of the leading centres in Europe.
click here
New South Wales Rural Fire Fighters

Donations made to the NSW Rural Fire Service (NSW RFS), or your local Rural Fire Brigade, directly benefit volunteer firefighters and are always gratefully received. Many local Rural Fire Brigades conduct fundraising through doorknocks, letterbox drops, or at community functions. These proceeds directly assist brigades in conducting their community activities.
donate