Autumn Reflections
The Most Exciting Time of Year
After the weeks of bare legs and heavy sun cream, it's finally time to turn up the central heating and throw on your jumper.
It's no surprise that so many people choose Autumn as their favourite season with it's beautiful colours, dark evenings and various hot beverages available all over the place. Cold winds replace the heat giving us a great excuse to wrap up warm in hundreds of knitted layers. Who could possibly complain?
Wollaton Park
Autmn by Duncan Gisby
Halloween is the night of Autumn that most people anticipate, and who can blame them? Walking through the streets of Nottingham and seeing hundreds of kids dressed up in scary costumes and collecting thousands of sweets, whilst the more grown up of us spend time at parties littered with spooky decorations. It's definitely one of the most interesting and exciting nights of the year. Almost straight after Halloween we have Bonfire Night where you can remember the act of Guy Fawkes by watching beautiful fireworks within the comfort of your own back garden, or even travel out to public Bonfire Night events, such as the one at the Forest Recreation Ground. With a blanket round you and a tasty toffee apple in your hand, it's a treat. However if you prefer a more laid back Autumn, it's a lovely time to go for a walk through your local park and look at all the stunning colours created at this time of year. The photos above show Autumn just as it's beginning. It's a great chance to get the family together and celebrate Autumn in all of it's glory. By Amelia Howard
Recycle and Help Keep Hothouse Projects Going!
Printer Ink Cartridges
Old Clothes
Bric-a-Brac Hothouse Theatre can take them off your hands
Click here to find out more
Support Us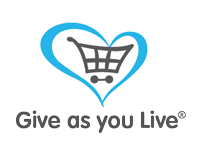 By shopping online
Click here
Help raise funds for Hothouse while you surf the internet
everyclick
Donate to Hothouse Theatre