Beyonce's sister is dead.
A film by the Lenton Film Club
This has been quite a year for fake news and not wanting to be left out, Hothouse Theatre's youth projects have been beavering away creating their own, really quite fantastic fake news. Perhaps the best of this year's crop is the shocking and it has to be said, extremely false news, of the untimely death of that fairy on the top of the minor celebrity Christmas Tree ... yes Beyonce's sister, erm ... whatshername? The film was the brainchild of the Lenton Film Club. Over 2 days from a blank piece of paper, with nothing more than a bag of hats and old clothes, they came up with the idea and filmed it all. The editing took a bit longer ... then it always does. Have a look and see what you think.
Give While You Shop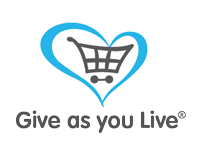 Raise free funds for Hothouse Theatre and Oh MyNottz by shopping online with Give as you Live, over 4200 retailers to choose from, shop & raise a donation at no cost to you!
Click here
The Tragic Tale of Beyonce's Sister
If you are interested in us running a similar project with your group, why not get in touch.
guy@hothousetheatre.com
Recycle your ink cartridges and help Hothouse keep Oh My Nottz going!
All you have to do is: register with Recycling 4 Charity order the envelops stick them in the post Then the money will come flooding into Hothouse!
Click here to find out more