Black History Month
Nottinghamshire 2018
What is Black History Month?
Black History month is a celebration of Black history in USA, Canada and the UK. It began in the 1920's in the USA, where it is celebrated in February, initially as a Week. It became a month long in the early 1970's and has now become an established part of the social calendar. It was first celebrated in the UK in 1987 in London before spreading over the whole country. It is celebrated in the UK in October. The aim is to celebrate the place of black people in our history.
Wikepedia
Why is it important?
Black History Month is designed to counter the bias in our society towards white people and specifically towards the way that history is told from a white of view. It is also intended to challenge the assumption that black people have not made a significant contribution to society.
Official website
BBC Website
Recycle and Help Keep Hothouse Projects Going!
Printer Ink Cartridges
Old Clothes
Bric-a-Brac Hothouse Theatre can take them off your hands
Click here to find out more
What's going on in Nottinghamshire There are lots of things going off in Nottz to celebrate Black History Month. There will be cultural events, discussions, films, documentaries, lectures, workshop and a whole lot of fun. There are too many things going on for us to give a full round up here. But we have put together a series of web links that will help you find out what is going on.
Hidden Black History talk
Windrush Heros
New Arts Exchange
Nottingham University
Dance @ The Maze
Conversations & Canapés @ Caribé
Nottingham Trent Uni
Broadway Cinema
Paris Marathon 2019
Guy will be running the Paris Marathon 2019 to raise funds for Hothouse Theatre. All 26.2 miles of it! Paris. 14th April 2019. A day that will live in infamy.
donate here
Give While You Shop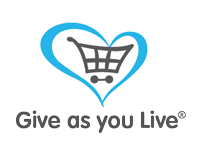 Raise free funds for Hothouse Theatre and Oh MyNottz by shopping online with Give as you Live, over 4200 retailers to choose from, shop & raise a donation at no cost to you!
Click here