Bohemian Rhapsody
the film
Bohemian Rhapsody - the film - tells the story of how Freddie Mercury and the rest of the band - Queen - got together. And how they became one of the greatest bands that ever were. It follows their ups and downs and ends ultimately with the death of Freddie Mercury. The film is a 20th Century Fox film and was released on 24th October 2018. It stars Rami Malek as Freddie and was directed by Bryan Singer with finishing touches done by Dexter Fletcher However it is a long time since Queen were at the top of the pop music tree, so for those of you too young to remember them, here is a bit of background.
Queen
Queen were an outstanding band of the 1970's. They formed in London in 1970. The original members of the band, Brian May, Roger Taylor and Tim Staffell first formed a three piece called
Smile.
Freddie Mercury joined the band in 1970 and suggested the name
Queen.
They released their first album, Queen in 1973. Their biggest song Bohemian Rhapsody first made an appearance in 1975 on their third album,
Night at the Opera.
Perhaps their greatest moment was performing live at the
Live Aid
concert, at Wembley in 1985. This was to raise money for relief for the
Ethiopian Famine
in which 400,000 people died of starvation. They returned to Wembley in 1992 in perform a tribute to Freddie Mercury, who died in 1991. This help raise funds for
Aids Awareness
and featured Elton John, David Bowie and Guns and Roses.
HotHouse Theatre's Classic Ghost Stories for Christmas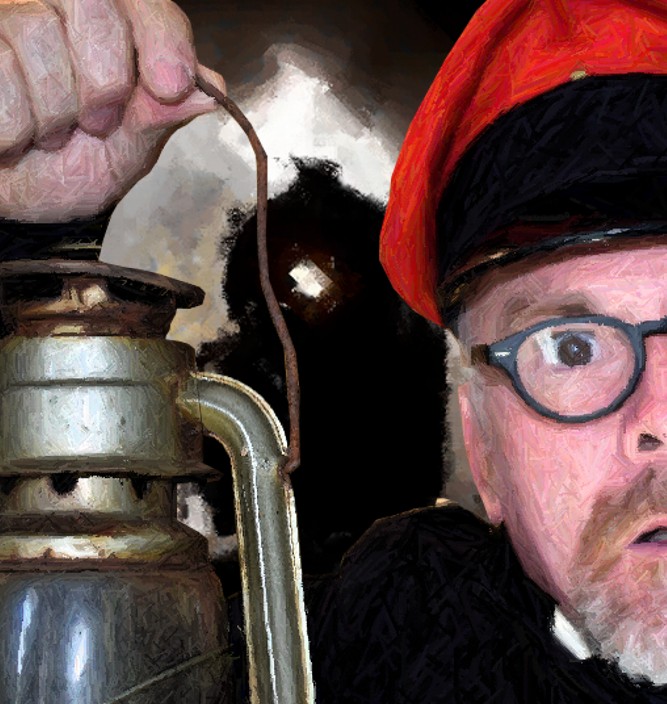 Hothouse House Theatre's Christmas' spectacular this year is guaranteed to scare the pants off you! A selection of 6 classic Ghost Stories by some of the best writers of ghostly yarns. They will include, The Signalman by Charles Dickens, A Warning to the Curious by M. R. James and The Lost Ghost by Mary Eleanor Wilkins Freeman.
Click here for details
Who was Freddie Mercury
Freddie Mercury was born, Farrokh Bulsara, in 1946 in Stone Town, Sultanate of Zanzibar (now Tanzania). Freddie came to England, with his family in 1964 and settled in London. He studied art at Ilesworth Polytechnic and Ealing Art College, before doing various odd jobs and joining several bands. Eventually he met up with Brain May and Smile. The rest is, as they say, history. He was diagnosed HIV positive and died of Aids in 1991. Freddie Mercury is a legend of the pop music scene. Mercury wrote most of the songs on Queen's Greatest Hits album. these include all of the true classics for the band. Bohemian Rhapsody, Killer Queen, We Are the Champions, Don't Stop Me Now and Crazy Little Thing Called Love. He was inducted into the Songwriters Hall of Fame. In 2005 he was posthumously awarded an Ivor Novello Award for Outstanding Song Writing. Their music
Bohemian Rhapsody
We are the Champions
Crazy Little Thing Called Love
39
Your My Best Friend
Love of My Life
Under Pressure
with David Bowie
HotHouse Theatre's 20th Anniversary
Hothouse Theatre are celebrating 20 years of engaging people of all abilities and backgrounds in getting involved with the creative process, developing self confidence, self esteem and aspiration. To help this they have entered the project for the Aviva Community Fund. We need your vote!
Click here
Paris Marathon 2019
Guy will be running the Paris Marathon 2019 to raise funds for Hothouse Theatre. All 26.2 miles of it! Paris. 14th April 2019. A day that will live in infamy.
donate here