Brierley Forest parkrun
Lose the Christmas Flab
Now that Christmas is all over and it is time to make a few New Year's resolutions and to do something about those extra few inches around the stomach, what could be better than signing up for parkrun. parkrun is one of the fastest growing sporting activities in the country and it is free. parkrun exactly what it says. A run in the park. Takes place at 9 a.m. on Saturday mornings at certain parks around the country. They all 5 km, timed and run by volunteers.
More about parkrun
There are 10 currently in Nottinghamshire and hundreds around the country. All you have to do is register online and then turn up to the parkrun of your choice. You don't have to be quick. It's not a race. You don't have to run it, you can walk if you want. You will find everyone very supportive and willing to cheer you on.
Signup for parkrun
6 ways running improves your health
Give to Hothouse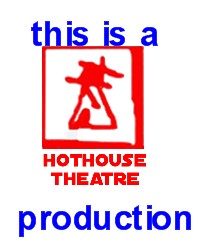 Oh My Nottz is a Hothouse Theatre production. Please support us so we can keep it going.
Donate here