Nottingham Underground Festival
2019
Nottingham is famous for it's caves. Well maybe 'famous' is putting it a little strongly. It is 'famous' for it's caves amongst those of us who have, usually completely by accident, heard rumours that Nottingham is built on a fascinating and mysterious system of caves. The reason that it is not actually more famous for it's caves is probably due to the fact that, with the exception of a few pub cellars, strange holes carved in the walls of Castle Rock and the Old Trip to Jerusalem being half in and half out of a cave, they are invisible. The rumours have it that the city is wriggled with caves. Deep cellars with bricked up access to passages that link, maze like, via dark, dank corridors, to every property over 150 years old and even provided a secret escape route for the Duke of Wherever to get from the Castle to his plie at Wollaton Hall every time the local population saw fit to do a bit of roiting.
Festival 2019
Nottingham Underground Festival is a chance to explore some of the myths about Nottingham's caves. It will run from 5th – 9th April and will take in various locations across Nottingham. This is an excellent opportunity to get to know some of the more accessible caves in the city, with talks, tours and activities. There will be snippets of history, tales of ghost, underground cinema and a bit of caving yoga thrown in for good measure.
What's on page
City of Caves page
Peel Street Cave Tours
Guy Walks the Wight
Guy will be Walking the Wight for Earl Mountbatten Hospice 2019, 12 May 2019
26 miles of nice views and blistered feet!
Click here
City of Caves
Underground Wollaton Caves Festival Tour
Wollaton Hall and Deer Park
5th April Wollaton's Historic Hauntings – with dark, damp rooms & tunnels. Walk in the steps of those who in ages past toiled below the Great House; hear their stories and feel their presence on our guided tour.
click here
Doing it for Maggies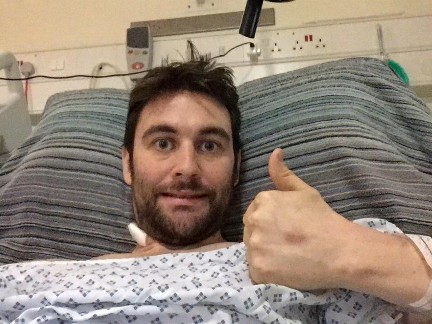 Alex is running the London Marathon to raise money for Maggie's, who provide support for people and families dealing with cancer and is run on donations alone.
donate here