Climate Strike or School strike for climate or Fridays for Future or Youth for Climate or Youth Strike 4 Climate is an international movement to raise awareness of the issue of climate change and to put pressure of those in the position to make a difference to do so. There is a growing feeling amongst the younger generation: the people who will experience the effects of climate change on a very personal level; that the older generation, those who will be long gone when the brown stuff hits fan; are not doing enough. The movement is encouraging young people to come together and strike from school until the leaders of the world stop just talking and do something that actually makes a difference to halt Climate Change. Greta Thunberg, the 16 year old Swedish figurehead of the movement, said at the World Economic Forum in Switzerland, in front of representatives of the governments and the rich of the world (yes it has got that big) said;
"I don't want your hope. I want you to panic. I want you to feel the fear I do. Every day. And want you to act. I want you to behave like our house is on fire. Because it is."
Greta Thunberg at the World Economic Forum
Join the campaign
So what was it all about?
Just in case you have been down a very large hole, without internet access or T. V. and no friends, for the last ... I don't know how many years ... and have missed all the fuss about Climate Change, here is a quick recap. CO2 emissions, as well as a few other 'Greenhouse Gases' including methane that comes out of the back of all the cows it takes to produce all the milk, cheese and beef we eat, are leading to a warming of the Earth, the melting of the polar ice caps and a complete change in the weather patterns that we depend on. Scientists believe that we have 12 years to do something about it. Emissions of Greenhouse Gases continue to rise. Well that sort of sums it up.
Global Warming
Nation Geographic
David Attenborough
Katowice Climate Change Conference
Join the campaign
Paris Marathon 2019
Guy will be running the Paris Marathon 2019 to raise funds for Hothouse Theatre. All 26.2 miles of it! Paris. 14th April 2019. A day that will live in infamy.
donate here
So what can you do about it?
The Nottingham YouthStrike4Climate are organising a Strike for April 12th. They are asking students and young people to strike from school and meet up in Trinity Square at 11 a.m. and then march to Market Square for speeches, chanting of slogans and a bit of press coverage.
Nottingham YouthStrike4Climate
Nottingham March
Nottingham Feb
Join the campaign
A Word About skipping School
Skipping school is not something that should be taken lightly. If you are thinking of getting involved in the campaign talk to the adults in your life. Talk to your parents and to your teachers. Explain why you want to take this action and seek their support. You are likely to get their support and it will help in the process of getting your message across that this is an important enough issue to take drastic action.
A Word About Not Putting Greta Thunberg on a Pedestal
In all campaigns like this, someone becomes the figurehead and is usually put on a pedestal, having to answer for all that the campaign does and doesn't do. Greta Thunberg has become famous over night as the leader of this campaign. She has spoken in front of the world's press and the world's leaders. She has been nominated for the Nobel Peace Prize. She is a 16 year young woman. She is a normal person and she needs support in all this. Remember that Greta is only one person in a global campaign. She will have to go back to her normal life when this is all over. Helena Kate
Cap and Share video
For the Love of George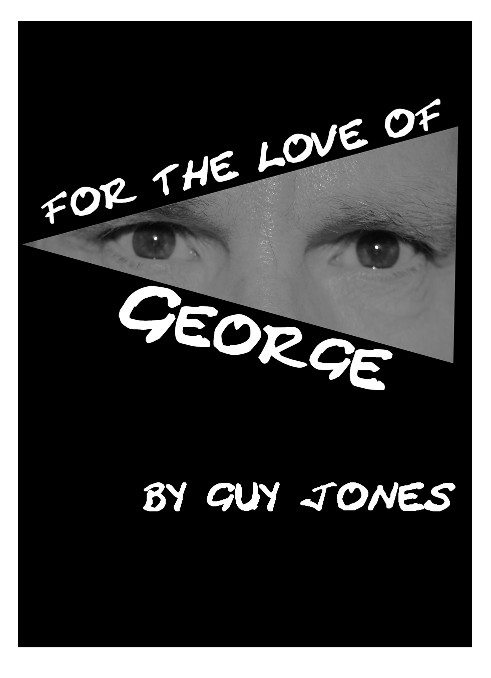 An adaptation of the monologue that was a critical success at the Edinburgh Festival 2000. It follows the experience of a woman trapped in violent marriage and her relationship with George and biology.
Click here