Cooler Yule
Hothouse Theatre's Christmas Film for 2017
The Hothouse Theatre Christmas film has become a bit of a tradition. Not the sort of tradition that people all over the country set their season timepiece by, gather with their friends together to celebrate and shut out all their troubles and woes at least for it's duration. No, almost exactly not the kind of tradition that the final of Strictly has become. It's more the 'creeps up on you when you've got far too much to do, what with all the other things going on this time of year, but you do it every year so ... I suppose you are going to have to find the time to do it again this year', kind of tradition. Well here it is. As with all of our Christmas films the storyline was worked out during a Saturday session of the Brickyard Film Club in late November. It was all filmed the next Saturday with that unmistakable energy that comes with the first weekend in December, first mince pies of the season and the excuse to audition to play Santa! The editing was done by dropping everything else and burning a traditionally large amount of midnight oil. Well, once again, against all the odds, our Christmas film is done and dusted ... given time we might have done a reedit, reshot half the scenes with a bigger green screen or even started with a completely different storyline ... maybe next year a Star Wars Christmas film to cash in at the box office. "Ebenezer Strikes Back"? It could work. Anyway, enjoy.
Recycle your ink cartridges and help Hothouse keep Oh My Nottz going!
All you have to do is: register with Recycling 4 Charity order the envelops stick them in the post Then the money will come flooding into Hothouse!
Click here to find out more
Cooler Yule
Why not catch up with some of our previous Christmas offerings?
2016
2015
2014
2012
Give to Hothouse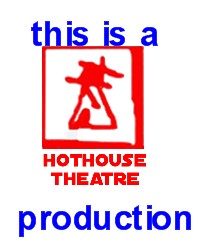 Oh My Nottz is a Hothouse Theatre production. Please support us so we can keep it going.
Donate here
Give While You Shop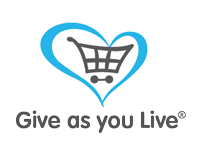 Raise free funds for Hothouse Theatre and Oh MyNottz by shopping online with Give as you Live, over 4200 retailers to choose from, shop & raise a donation at no cost to you!
Click here