Half Marathon to Couch
In 31 Days
Those of you who have become a stranger to the couch, or indeed have never fully embraced the delights of 'couching', may find the prospect of achieving the goal of half marathon to the couch potato in as little as 31 days a little daunting. Have no fear. By following this simple 24 step programme you will find it 'almost' painless. Of course nothing worth achieving ever actually comes without at least a modicum of pain. No pain No gain as they say and so we have introduced a completely artificial but acceptable level of pain to the programme just to make you fell better about it all. Step 1 Check your general fitness. You must start this programme when you are at least reasonably ready to do a 21k jog. You may not have actually done 21k since that rather challenging Robin Hood Half Marathon, just after getting back to running from a forced 2 and a half month lay off thanks to the now infamous ankle injury at Thunder Run. The second half was particularly challenging and the desire to take one of several 'short cuts' was only just overcome. There was also the Great South when you put in a surprisingly quick time, beating your other half by a full 40 seconds largely due to your heart monitor giving up so you had no idea how fast you were running and consequently narrowly avoided having to put the first aid facilities under a bit of a close examination, but that was only 16k. However, the important thing is that you have got back into the habit and you are now 'flying' which means, by your standards, that you are feeling good about running and not actually looking for too many excuses to put it off. You are ready to start the programme. Step 2 Choose the right time of year to get the programme under way. You do have the option of doing our 14 day programme. This is generally attempted in high summer and is based around a trip to France with the aged P drinking too much wine, eating too much cheese and doing little else. However, this will probably not be enough to get you to the full 'couch potato' position. It is likely to only get you to the 'winging git who doesn't like running anymore, is constantly finding feeble excuses to open another packet of McVities shortbread or send out for a take away' stage. Although it is better than nothing it is a long way from the pinnacle of couching that you and your body deserves. Only the 31 day programme will really do the job. The best time to start our full 31 day programme is the 1st of Dec. You will not be doing it alone. Step 3 Make some promises. It doesn't really matter what promises you make just as long as you make some. They tend to vary from, "I am going to run every day throughout December," to "I'm not going to stuff myself stupid this December and I'm not going to get really drunk ... ever," or especially for those intent on pulling the wool over their own eyes and putting down a really decisive statement of intent, "Christmas is 25 days away. December is just another working month." Step 4 Break all promise made in step 3. Go out with your mates to celebrate the first Friday of the month. Drink too much. Grab a very large kebab on the way home. Have a couple of whiskeys when you get in. Fall asleep on the couch. Wake up late, with a hang over. Miss parkrun. Step 5 You must plan ahead if you are going to achieve any goal. Stop making your healthy salads for lunch. Take extra money to work to buy something particularly fattening that you wouldn't dream of getting at any other time of year. A small pork pie from the delicatessen around the corner from work, a sausage roll or 2 from Greggs, but eat them in the street. You don't want your work mates to know the truth about your taste for low grade, cheap, unhealthy, fatty food and that the salads and fruit you bring to work the rest of the year are just a cry for help. Inside every parkrunner is a fat bastard screaming for acceptance. Then there are the specially festive sandwiches, turkey and pigs in blanket with stuffing and cranberry sauce with mince pie to follow down the pub at lunch time. Why not wash it down with a half or 2. Repeat 5 times a week. Step 6 Go to your first works Christmas do. This should be a relaxed affair. You need to break yourself in slowly. Probably a departmental do or one aimed at your favourite clients or that special clique of fellow workers who make the job just about bearable because you spend the working day sharing lewd and lascivious jokes about the boss/head of HR/the cleaner. Keep the alcohol consumption to a maximum and food to a few bags of especially seasonal but strangely revolting flavour crisps. Pulled pork, turkey and cranberry or brandy snap and cream lightly salted. Have too many mince pies that are offered gratis by the landlord. Pick up a kebab with chips on the way home. Feel all seasonal. Say something really cheesey to the other half. Use the wrong name. Sleep on the couch. Step 7 Forget to go for a run. This can be repeated as often as you feel you can get away with it. There are of course social pressures that might get in the way of this. You will find it easier if you announce in step 3 that all your runs throughout December will be done on your own. Step 8 Go round to a mates house where they are having an early Christmas Dinner because everyone else is doing something different this year and it is half way through December ... almost ... and you can never have too much of Christmas ... can you? Treat this as though it is actually Christmas Day. Eat too much and drink far more than is feasible for anyone of your age. Play some really age inappropriate games. Buckaroo is a particular favourite and will get you in the mood for the trifle course that generally falls somewhere after the Christmas pudding but before the cheese course which lets face it is unlikely to materialise this side of Boxing Day. Clear the decks and dance the night through to those old songs that you haven't listened to since last Christmas. Wake up in a sitting position at 9 in the morning. Wonder where the hell you are and why the music is still playing to an empty room. Stagger out of the door, still a little drunk. Wait at the bus stop for what feels like ages. Realise you haven't actually got any change. Apologies to the bus driver for wasting his rather precious time. Wish him the greeting of the season with an ironic hand gesture and take the long walk home. Sleep off the remainder of the weekend and wonder why you don't feel too much like running for the rest of the week. Step 9 Continue with step 5. Add a couple of extra food stuffs including one of those big German sausages from the Christmas Market in town, that never actually taste remotely as good as they look and an interesting chocolate cake with butter icing and a creamy middle from the stall next door. Buy some to share with your work colleagues when you get back to the office. Eat one on the way back. Realise that this means that there won't be enough to go round and that someone, probably the head of HR, will have to be pointedly excluded from this expression of seasonal good will. Eat the rest to avoid social embarrassment. Step 10 Find a really good excuse to miss parkrun again. This can one of several tried and tested excuses. It could involve your seasonal commitments to family, your need to be in town to get some urgent Christmas Shopping done before the crowds get out or you could feign an injury - the ankle is playing up a bit and you don't want to risk it what with the Christmas double parkruns coming up. Whatever it is just make sure you don't do a parkrun. This far in it could have devastating effects on your moral. You are doing better than you think but the couch is still a full 2 weeks away.
Molly's Colouring Book
The brainchild of Duncan and young man not in employment, training or education making his own way in life. Find out how you can support him.
Click here
Donate to Hothouse Theatre
Step 11 Go to the big works do. Make a complete fool of yourself. Eat everything on the buffet but pay special attention to the cheese, the cake and the chocolate. These are the essential food stuffs that will help you successfully achieve your chosen goal. Wash it all down with a bit of everything they have behind the bar. Shake the whole cocktail up with an energetic stint on the dance floor. Remember you are not 21 anymore. Sit down. Talk bollocks to the person sitting next to you. Several rash statements into the conversation realise that it is the head of HR. Feel free to open up and tell them what you actually think. It is Christmas. A time for openness, honesty and reflection. After the slap, tell them where they can stick the job. Stagger home. Twitter your resignation. Press send. Open your favourite malt. Wake up with it all down the front of your favourite shirt along with the remains of cheese, cake and chocolate. Step 12 Miss parkrun. Step 13 Find an excuse to go to an 'eat all you can' buffet. The kind that produces mountains of moderately OK beige food from around the world. It is best to do it with a group of people. Then you can have a bit of a competition to see who can fill their plate the most. However, you will get a reasonably good effect of you go on your own. All you have to do is get over that feeling that everyone is looking at you and thinking that you are a bit of a sad case munching your way around a largely deep fried world with no one to share the experience with. Then go and find a cinema, a bag of pick and mix and a film to fall asleep through. Step 14 Grovel to the head of HR when you find out what you tweeted last Friday night. Step 15 Make some more promises. "I am going to run every day between Christmas and New Year," or "I'm definitely not going to stuff myself stupid on Christmas Day and I'm not going to get really drunk ... honest." or "It's only one day in the year. I'm not going to make any fuss about it this year and I'm going to have fish finger sandwiches for Christmas dinner." If you use the last one remember to say it as though you are looking for sympathy. This will always get you invited to help finish off a five bird roast on Christmas Night which will mean 2 Christmas dinners and will help no end with the programme. Step 16 Do parkrun on Christmas Eve at Belton near Grantham. It is an early start which means not drinking much the night before. 'Much' of course a relative term. Run slowly. Really slowly. Like you have aged 20 years, but put in a bit of a spurt at the end, that you can hardly sustain and is likely to give you a heart attack, just to make it look like you enjoyed it. Go and have a large breakfast to counter any unwanted health effects from all that running. You are now in the home stretch. The couch is within touching distance. Step 17 Break any remaining promises. It is Christmas Eve after all Step 18 Wake up late with a bad head. Miss the special Christmas Day parkrun. Don't get into the Christmas spirit. Stay at home to watch too many films, nurse a hangover and have a fish finger sandwich for Christmas Dinner, all on your own. Get really drunk. Even if you don't feel like it. It is Christmas Day after all. Step 19 Eat and drink too much on Boxing day. Step 20 Go to Kent for someone's 50th birthday who you hardly know. Spend 6 hours in a traffic jam because the world and his dog are trying to escape from the family and find something a little less Christmasy to do. Drink too much and eat all the pork pies on the buffet. Wake up with the now familiar head. Join another traffic jam because the world and his dog have now had enough of trying to find something a little less Christmasy to do and now just need to get somewhere for New Year and get the whole thing over with. Step 21 Go to Norfolk ready for New Year's Eve. Repeat any parts of steps 4, 6, 8, 11, 16, 17, and 18 that take your fancy. Step 22 Do New Year's Eve parkrun at Blickling. Struggle getting round and get beaten, significantly, by an 11 year old lad reluctantly doing his 10th, and judging by the efforts his mum takes to keep him going, last parkrun. Swallow your humiliation and blame it on the large swelling that has inexplicably developed around your midriff over the last month. Find a very large breakfast. Relax you are nearly there. Step 23 Go out to Sheringham with friends with the sole intension of drinking in all the bars. Have a large fish supper. Feel bloated and really not in the mood for being jolly and all that. Order a round of tequilas to liven things up. Feel a bit better. Talk bollocks. Feel even better. Drink a bucket of cheap wine. Feel really great. Jump a taxi and crawl back to the Ship in Weybourne in time to gate crash the party and see in the New Year just as your memory banks cease to have any powers of recall. Step 24 Wake up having missed the New Year's Day parkrun. Roll over and try to go back to sleep. Get up Eat remaining cake and cheese. Go for a big roast at the Ship which has cleaned up surprisingly well. Force the leg of lamb down despite your stomach's protestations. Stagger up the hill to the caravan. Position yourself on the couch in front of a screen and watch 2 second rate films in a dazed, almost comatose, reclined potato like position. Congratulations, you have successfully completed the programme. You are now a Couch potato.
Support Us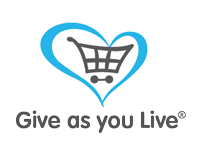 By shopping online
Click here
Help raise funds for Hothouse while you surf the internet with
everyclick