Getting Creative at a Social Distance
ways of staying sane in your isolation.
Lets all face it, this has never happened before. That would be EVER! Being asked to isolate ourselves for at least 12 weeks is unheard of. It is impossible to really get your head around it. But, as suggested by the old sage saying, "It is better to light a candle than to curse the darkness," we have a choice. We can see it as something bad a feel a little sorry for our selves, and moped our way through the next 3 months or so, or we can see it as an opportunity. An opportunity to do all those things that you never get round to. A change to learn to play that guitar that has been hanging around, untuned for God knows who long. A chance to write that novel that you've been thinking about since you don't know when. A chance to learn to sing, though this might depend on how close you are to the neighbours, to say nothing of anyone you are self isolating with. This page of Oh My Nottz will be dedicated to highlighting some of the many opportunities to get creative that are popping up now that everyone is looking ways to pass the time. It will be up dated regularly so keep checking it out. If you know of anyone offering online creative sessions during the isolation period, then send us the details.
guy@hothousetheatre.com
Don't stay home to avoid catching corvid-19 ...
... assume you've already got it ...
... and stay home so you don't give it to someone else!
Breadmaking
With Beeston Baking School!
click here
Creating Your Own Online Course
Free Webinar We'll walk through how to know if your idea will sell, how to differentiate your course in all the online noise, and more.
click here
The BBC is looking for scripts
Radio Times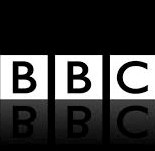 BBC Writersroom has announced Interconnected, a competition asking for original scripts about two to four characters in self-isolation, who connect via online video conferencing.
click here
Creative Quarentine
Nonsuch Studios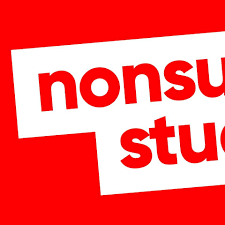 As we all suddenly find ourselves with lots of time on our hands, we're cooking up some exciting and enjoyable creative adventures for those young and old across the globe to enjoy together.
click here
Poetry with Georgina Wilding: A virtual classroom
This group is designed to create a space where we can discuss our favourite poems, share our own and celebrate the joy of the genre. I will be running a weekly facebook live workshop, creating exercises and a space to write for all of those who want to - be this your first time trying poetry or your 500th - there's something for you.
click here
Staying Active and Creative
Art Speak

At a time when a lot of us are having to stay indoors, potentially having to self isolate, and have no access to the things we enjoy, like the city's cultural scene and other social activities, it's important to keep our bodies and our minds active.
click here
#IsolationCreation with the Young Producers
City Arts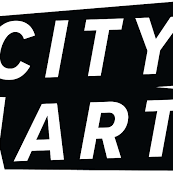 Our wonderful Young Producers group have decided they want to help people get through this difficult time of self-isolaton and social distancing.
click here