March
Knight and Spiers
4 Mar 2020
Venue Address: City Arts, 11-13 Hockley, Nottingham Legendary violinist Peter Knight (ex Steeleye Span) and melodeon player John Spiers (ex Bellowhead) combine for an unmissable gig.
click here
International Women's Day
8 Mar 2020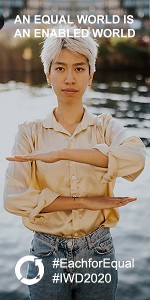 International Women's Day (IWD) is celebrated on the 8th of March every year. It is a focal point in the movement for woman's rights. After the Socialist Party of America organized a Women's Day in New York City on February 28, 1909, German revolutionary Clara Zetkin proposed at the 1910 International Socialist Woman's Conference that 8 March be honored as a day annually in memory of working women.[4][5] The day has been celebrated as International Women's Day or International Working Women's Day ever since.
Wikipedia
An equal world is an enabled world. How will you help forge a gender equal world? Celebrate women's achievement. Raise awareness against bias. Take action for equality.
Inter national Women's Day Website
MissImp's All-Female Workshop w/ Jen Kenny
15 Mar 2020
Malt Cross 16 St James's St, Nottingham This workshop is all about finding the pure joy that can be had from improv, both as a participant and a spectator.
click here
Astronomy Nights
16 Mar 2020
Creswell Crags
Join Paul for an insightful talk about the night's sky, before heading out into the evening, to look through telescopes at the constellations (weather permitting - the event will still go ahead in cloudy weather but the possibilities for stargazing will obviously be reduced).
click here
St Patrick's Day Festival
17 Mar 2020
Old Market Square Nottingham
May
Nottingham Poetry Festival
Various Venues 8th - 17 th May

To submit your event to the 2020 Nottingham Poetry Festival, simply download & complete this form, and return it to nottmpoetryfestsubs@gmail.com.
click here
Retford Charter Day 2020
25th May
Come along and join in the fun at Charter day! This years event is to be held slightly later, on the 25th May.
click here
Nottingham Puppet Festival 2020
Various Venues 15th May - 14th June
An iron man, giant birds, a diabolical Mr Punch, a treasured maiden and the talents behind the workings of the National Theatre's War Horse were the highlights of Nottingham's first-ever Puppet Festival in 2018, and 2020 is set to be just as magical. Events are yet to be confirmed, so watch this space for more news as it is released.
click here
June
Paper Crane Poets
Poetry Collective at Beeston Library 4 June 2019 - 17 March 2020
Beeston Library Are you a secret poem writer or a loud and proud spoken word performer looking to develop your skills? Local poets Chris McLoughlin and Leanne Moden invite poets at all stages and abilities to join them for a series of fun and friendly workshops aimed at creating a supportive writing environment right in the heart of Beeston.
click here
July
NAE OPEN 2020
New Art Exchange 4 July - 30 Aug The NAE Open is an open platform exhibition for artists to apply and exhibit their work. A key aim of the project is to create a platform which supports the development of artists and raises their profile.
click here