HotHouse Theatre's
Dickens' Season - 2020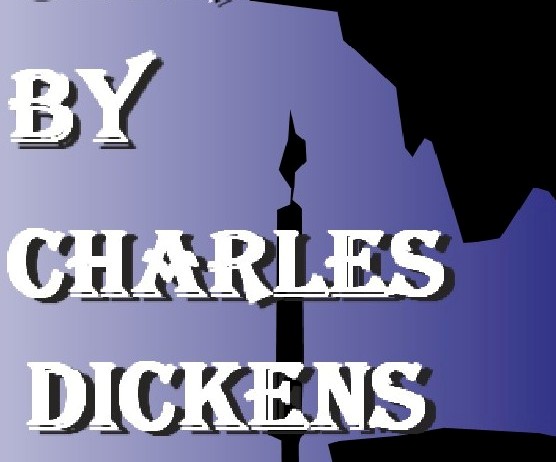 In 2020 Hothouse Theatre is marking the 150th anniversary of Charles Dickens' death with a Dickens Season. Not everyone can say that they have actually read any Charles Dickens. I have only actually read three. And they were short ones.* Most people will have seen a stage version of Oliver (that would be Oliver Twist set to music, of course), a T. V. Series of A Tale of Two Cities ( "It is a far better thing I do know ..." and all that) or a grainy old black and white version of Great Expectations, watched through the Sunday afternoon haze of the morning after (who can forget Martita Hunt as Miss Havisham, surrounded by her decaying wedding feast in the 1940s classic). But absolutely everyone will at least have seen or heard one version of A Christmas Carol ... ... you know. The one about a grumpy old sod who just can't let his hair down at Christmas ... ... the one with all those ghosts and Bod Scratchit and Tiny Tom ... SCROOGE!! Yes that one! Even if it was only the Muppet version, you will have seen that one. Charles John Huffam Dickens was born 1812. He had little formal education, leaving school at 10 when his parents fell on hard times and Charles was sent to work in a factory while his father was thrown in debtors prison. Despite this unhelpful start in life, he went on to write 15 novels and 5 novellas, hundreds of short stories and loads of other stuff, much of it influenced by his difficult start in life. He died in 1870 and is regarded as one of the best writers in the English language. He has been translated into every possible language and every performance art form from Walt Disney cartoons starring one Micheal Mouse to the ballet. In short, Charles Dickens is, after perhaps only William Shakespeare, the most famous and widely read writers of all time. Well worth celebrating his life and works. *His longest novel was Bleak House which comes in at 928 pages or 358,000 words, is more of a doorstop than a bit of light reading. Dickens is ... or should that be, was ... renowned for his enormous tomes, as much for his strange hair style and wispy, straggling beard, that went on as long as some of his sentences, the longest of which was, as well as being one of his most famous, 119 words long, ("It was the best of times, it was the worst of times ...") and he was almost as famous for his silly names which include; Surgeant Buzwig, Wackford Squeeler and Charity Pecksniff.
Performances coming next year
Dates largely haven't been fixed and there is likely to be lots of changes to the programme. Watch this space for detials.
A Christmas Carol
audio project
In November we recorded an audio version of A Christmas Carol. Check it out! It is awesome!!!
click here
Dickens Season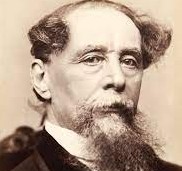 In 2020 Hothouse Theatre is marking the 150th anniversary of Charles Dickens' death with a Dickens Season. It will include some of his finest works adapted for the stage, audio recording, physical radio performances and various workshop! Of course we are going to need your help!!!
click here
Oliver Twist
"Please, sir I want some more." One of the most famous scenes in literature, when Oliver draws the short piece of string and has to go and ask for more food. Oliver Twist is a classic trip round the poverty of London's under world of the C19th. It still has plenty to say to a modern audience.
Please sir I want some more
from Oliver
An Evening with Charles Dickens
A rehearsed reading of passages of Dickens' work interlaced with the story of his life.
Dickens' Life
A Christmas Carol
audio recording project
Help us achieve our mad dash to get A Christmas Carol recorded and edited in time for Christmas Eve!!! It's gonna be tight!!!
click here
A Tale of Two Cities
"It is a far, far better thing that I do, than I have ever done; it is a far, far better rest that I go to than I have ever known." A tale of revolution. A tale of love. Dickens at his melodramatic best.