The Edinburgh Fringe
A short punter's guide
The Edinburgh Fringe is one of those things that everyone has heard of ... most people know someone who has actually been ... and some have it on their bucket list. That is as far as it goes.
Should the prospect of actually going raise itself in the way that these things do in casual conversation, the natural reaction is to come up with a load of excuses, say you're far too busy and anyway you can't afford it ... maybe next year ... then return to the general chat about the stuff you saw on facebook last week ... a little relieved ... but just a little disappointed that you didn't jump in with both feet ... take the bull by the horns and grab the opportunity eagerly with both hands ... still there is always next year. And so it is that most people never actually experience the Edinburgh Fringe.
The other reason is that they get there and find that the whole thing is far to confusing to even begin to orientate yourself in the few days you have allotted for the experience. So you come away deeply unsatisfied with a feeling that you missed the point. Well last year Guy took the opportunity to 'do' the fringe with a total new comer and recorded a brief punter's guide to how you do the Edinburgh Fringe Festival. Check it out!
Give While You Shop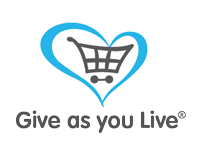 Raise free funds for Hothouse Theatre and Oh MyNottz by shopping online with Give as you Live, over 4200 retailers to choose from, shop & raise a donation at no cost to you!
Click here