Hothouse Theatre's Tuesday and Thursday Film Crews
Get Involved
Hothouse Theatre has started up a new and exciting project. Their Tuesday and Thursday Film Crews are aimed at young people who want to make documentary style films and are free on Tuesday or Thursday afternoons. You don't have to have experience. All you need is an interest, the time and the ability to focus for a couple of hours. As part of the crews you will get the opportunity to work behind the camera, on the sound, to be in front of the camera or even be a director.
Round Sheffield Run
Raising funds to Support Hothouse Theatre's work with Keeping it Wild youth group.
Part of the Nottinghamhsire Wildlife Trust.
Click here
The finished pieces will appear on the Oh My Nottz website. The film crews will run until the end of September. If you are interested the get in touch. email
guy@hothousetheatre.com
Heart Op to Half Marathon in 51 days
Guy will be running the Belvoir Half Marathon just 51 days after a heart operation to raise funds for Hothouse Theatre's Oh My Nottz project.
Inspiring young people through media.
Click here
Support Us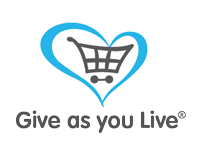 By shopping online
Click here
Donate to Hothouse Theatre