Recycle your ink cartridges and help Hothouse keep Oh My Nottz going!
All you have to do is: register with Recycling 4 Charity order the envelops stick them in the post Then the money will come flooding into Hothouse!
Click here to find out more
Support Us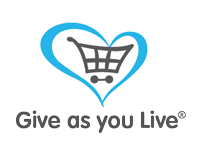 By shopping online
If you shop online then you could help raise money to support Hothouse Theatre producing Oh My Nottz.
All you have to do is register and get shopping!
It is free.
Donation are made at no extra cost to you.
Click here