Gordon Banks
1937 - 2019
It was just before Christmas in 1991. I had just broken up from my first term as a trainee teacher at Loughborough University and arrived at the station, a little worse for ware after an end of term celebration, carrying on one hand a glove puppet of an Indian Chief that I had made in the art class. Yes, I was studying primary education. There was a man at the platform, dressed in a smart but relaxed, loose fitting suit. He had a small holdall as an over night bag. He must have been in his mid fifties. "You are Gordon Banks," I said in that way that you do, when you are a little drunk, with an Indian Chief on one hand, feeling that 'it's the end of term and it's Christmas' inner glow and you've just met one of your all time heroes. "But I guess you know that." That was the only time I ever met Gordon Banks. But I felt that I had know him all my life. The first time Gordon had any influence on my life was one afternoon in the 1960s. It was a warm day in the summer holidays. I was hanging around the house not doing much apart maybe from getting under everyone's feet. My dad was at home so a suppose it was a weekend. "Why don't you go out and find someone to play with," came the exasperated suggestion from my mother after I had become particularly underfoot, in a way that time has forgot. So I did. At the time we lived in Manchester, in amongst a group of streets that were not unlike those in Coronation Street. Tightly packed terraced housing. Two up, two downs forming a patch work of streets that stretched from our house to school in one direction and from our house to the shops in the other. This was the fabric of my universe at the age of almost 5. In those days there weren't many cars on the road and our street, tucked out of the way, with no reason for anyone to use it as a short cut, was always quiet. Quiet that is apart from the general mayhem of kids using it as a playground. It was on the street that the drama of our young lives would play out. Kicking stones around in a rule less imitation of the nation game, falling in and out of bestmateships and telling tall stories of the thing that lived in number 17 that had been empty for years (actually weeks but that is time in the 5 year old mind for you). It was the way things happened back then. Under your feet kids were simply kicked out. There would always be a group of other 'under your feet kids' to muck around with until it went dark, your stomach got insistent or a parental shout brought you back to the confines of the family home, tea and a bit of telly before being pack off to bed. That day the street was different. It was always quiet in a traffic sense. But that day it was deserted. There was not a soul around. Even David Ainsbury's dog that was always looking to join in with our antics, was nowhere to be seen. There was nothing.
Paris Marathon 2019
Guy will be running the Paris Marathon 2019 to raise funds for Hothouse Theatre. All 26.2 miles of it! Paris. 14th April 2019. A day that will live in infamy.
donate here
It was like one of those science fiction movies when everyone gets abducted by aliens, as a metaphor for the creeping encroachment of communism, or the impending man made demise of all that we hold dear. In my imagination, tumble weeds rolled across the empty road and a copy of the Daily Something or Other blew in the light summer breeze with the Headline, which I wouldn't have been able to read back then, "The End Is Nigh.." I went back to our house, feeling rather uneasy. "Isn't there anyone to play with?" my mother asked absentmindedly, as she added extra flour to the dough she was kneading on the kitchen table. "I don't feel like playing out today," I said, not knowing how to break it to my mother that everyone had been wiped out by a virulent disease brought to Earth by a wayward comet and that we only had moments to live. So off I went to my bedroom to die horribly on my own in agony and regret and to build a house out of lego or put my Action Man through some awful agony. It was many years later before I witnessed this phenomena again. It was summer. I was in the pub. It was half- time. England were still in with a chance in an ill-fated World Cup match against someone decent in the knock out stages. I went outside for a breath of air and to compose myself for the second half. And there it was. Not a soul to be seen. Like everyone has been abducted by aliens. Tumble weeds were rolling across an empty road. We were not a footballing family. To be more precise. My dad hated the game, so it didn't get an invite into our house. What I had stumbled upon as a 5 year old out looking for his friends, was the World Cup Final of 1966. Gordon Banks and his team mates were out there, giving it their all in the most memorable 120 minutes in the history of English football. Everyone was glued to the telly and I was non the wiser. Of course I have become wiser since. Much wiser. Like so many young lads before and since, I was, despite my father's best efforts to keep it from me, bitten by the football bug. It started when we moved out of mancy Manchester and went to the North Derbyshire town of Glossop. I remember being shown around as the new boy and Neil Bailey asking if I was going to play football at playtime. I was eager to make new friends, so despite the fact that to the best of my recollection I had never so much as kicked a football, I said, not 'yes,' but 'of course,' like an old hand. Naturally, not being able to actually kick a ball, I end up in goal and loved it. So Gordon Banks became my role model and hero. It was then that I finally got to find out what 1966 was all about, thanks to the almost constant replaying of Pathe News and BBC reports. Marching bands on the hallowed turf. Players in the tunnel. A nervous nation watches (or at least a nervous S.E. of the nation. They didn't give a fig in Scotland, Wales or Northern Ireland.) The Wembley roar, toss won and W. Germany kick off.
Early probing, Banks looks solid then on 12 minutes the unthinkable. 1-0 to W. Germany. More probing. A shot by Charlton. A save by Banks. Then a header by Hurst! 1-1. Half time. The eye of the storm. Tumble weed blowns over the nation's streets as nerves are settled in whatever way they can be settled and a 5 year old boy goes out looking for some mates to play with. Then it all starts again. England's defence is solid with Moore and Banks at it's heart. But so is the German defence. It looks like this is going to extra time. Then Martin Peters pops up unmarked. 2-1! The Cup is ours ... but ... in the dieing seconds ... a scramble ... Banks is unsighted ... the ball is slammed in at the near post. 2-2. Extra time. "You've won it once. Now go out and win it again!" And they do. Thanks to the goal that never was, until a Russian linesman saw something that I never could see and said the ball crossed the line. Then with the Germans throwing everything forward ... "There are people on the pitch. They think it's all over ... It is Now!" Hat trick for Hurst. Jubilant scenes. Grieves on the pitch, in his dapper suit. Slaps on the back for Alf Ramsey. Moore wiping his hands before receiving the cup from her majesty. Nobby dancing with a toothless grin. Moore on their shoulders. Banks soaking up the atmosphere with biggest warm friendly smile, holding the cup high and proud. Gordon Banks was the best goalkeeper in the world at the time. So for a young goalie like myself, he was the one to study. He had everything. He was the master of his 6 yard box. Fearless at the feet of attackers. And more often than not he would hold onto the shots he saved.
Recycle and Help Keep Hothouse Projects Going!
Printer Ink Cartridges
Old Clothes
Bric-a-Brac Hothouse Theatre can take them off your hands
Click here to find out more
I once heard it said that good goalies predict where the attacker is going to put the ball, but Gordon Banks made the attacker put it where he wanted it. I tried to get my head around this. To enter the Zen of Goalkeeping. To raise my game to the pinnacle of the art. To become the George Best of the nets. To become the equal of Banks. I failed. And ended my rather short playing career as left back for Glossop Comprehensive School. For most of the 1966 World Cup winning team, that day at Wembley was it. The thing they will always be remembered for. Come the time, and it has already come for 4 of them now, the obituaries will focus on that July day at Wembley. However, for Gordon Banks, that is not quite the case. With Gordon there was one other event that was big enough to rank along side winning the World Cup. An event that is replayed over and over again wherever the beautiful game is revered. It was that save. Even if you were to make a save like that in a Sunday afternoon kick around with your mates, jumpers for goal posts, it would stay with you for the rest of your life. But do it in the heat of the day, in Guadalajara in front of 67,000 spectators, in the opening match of the 1970 World Cup against a Brazil Team that included Revelino, Jairzinho, and Pele, then you have got yourself a save that the world will remember. If you've never seen it, then you probably don't like football. It was a classic, text book execution of how to score a goal. Get the ball to your right winger. He beats the last defender and gets to the goal line then pulls it back to the leaping Pele around the penalty spot. Then leave him, the best player in the world, to do his magic. A perfect downward header, bouncing just before the line next to Banks' right hand post. Pele had turned and was celebrating. It was a goal. There could be no doubt about that. To this day Pele claims it was a goal. But then he never saw the save. He was looking the other way. Gordon Banks somehow managed, at full stretch diving low to his right, to palm the ball over the cross bar for a corner! It was miraculous. And it is that save, even more than winning the World Cup that is remembered in all the obituaries about Banks, even this one. On Loughborough Station, twenty odd years after that save, I spent possibly 10 minutes talking to my hero. 10 minutes where he made me feel at ease. 10 minutes when we talked about me. Not that I direct the conversation in that way. That was Gordon Banks' doing. He asked me why a young man should be walking around with a Indian Chief glove puppet on his hand. What it was like being a teacher in the a modern classroom and what are today's kids like. He made me feel like the most important person on the platform. Then he wished all the luck with my future and shuck my hand. He shuck my hand with the hand that shuck the Queen's at Wembley in 1966. He shuck my hand with the hand that lifted the World Cup. He shuck my hand with the hand that made that save. After that I got on a train north to Nottingham and he got on a train South to London.
Gordon Banks
World Cup Final 1966
That Save
Banks on that save
His best other saves
Sky & BBC News
Give While You Shop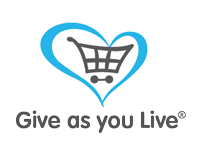 Raise free funds for Hothouse Theatre and Oh MyNottz by shopping online with Give as you Live, over 4200 retailers to choose from, shop & raise a donation at no cost to you!
Click here