Green's Windmill
Spring Fair
23rd March
A Short History of the Windmill
1807 The windmill was built in Sneinton. At the time Sneinton was a small village outside the city of Nottingham. It is the largest of several windmills around Nottingham at the time. 1817 Mr Green, the miller at the time built a large family house adjacent to the windmill. 1828 George Green, the son of the original miller, publishes "Essay on the Application of Mathematical Analysis to the Theories of Electricity and Magnetism" 1829 George Green takes over the running of the windmill after the death of his father. 1833 George Green lets the windmill and goes to Cambridge University to study mathematics and physics. 1841 George Green dies at 47 having returned to Sneinton. 1860's The windmill was abandoned. New industrial methods of milling corn were cheaper and more efficient. 1919 The mill became the home of H Gell and Co. manufacturers of boot and furniture polish. 1947 A fire destroyed most of the windmill, only the tower was left standing. 1979 The remains of the windmill tower was taken over by the George Green Memorial Fund who began the long process of restoring it. 1985 The windmill is finally opened to the public and grain is once again ground.
Greens Windmill
Who Was Greorge Green?
"George Green (14 July 1793 – 31 May 1841) was a British mathematical physicist who wrote An Essay on the Application of Mathematical Analysis to the Theories of Electricity and Magnetism (Green, 1828).[2][3] The essay introduced several important concepts, among them a theorem similar to the modern Green's theorem, the idea of potential functions as currently used in physics, and the concept of what are now called Green's functions. Green was the first person to create a mathematical theory of electricity and magnetism and his theory formed the foundation for the work of other scientists such as James Clerk Maxwell, William Thomson, and others. His work on potential theory ran parallel to that of Carl Friedrich Gauss."
Wikipedia
George Green
Getting There
The Windmill it is about half an hours walk east of Nottingham Centre. Free parking is available on Windmill Lane, Sneinton. PostcodeNG2 4QB Bus number 43 from King Street stops at Windmill Lane.
Nottingham City Website
Greens Windmill website
Trip Advisor
Recycle your ink cartridges and help Hothouse keep Oh My Nottz going!
All you have to do is: register with Recycling 4 Charity order the envelops stick them in the post Then the money will come flooding into Hothouse!
Click here to get started
Give While You Shop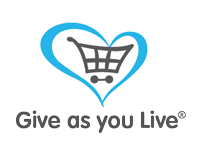 Raise free funds for Hothouse Theatre and Oh MyNottz by shopping online with Give as you Live, over 4200 retailers to choose from, shop & raise a donation at no cost to you!
Click here