Halloween Quiz
Hothouse Theatre
Accelerated Literacy Project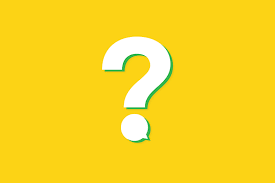 Hothouse Theatre's Accelerated Literacy Project is a response to Covid-19 and the loss of dedicated learning time for many young people. The aim is to make literacy fun using podcasts, audio plays and other such nonsense. This quiz was put together as part of one of our session especially for publication here. The answers to most the questions can be found following the links that will be posted here over the course of the day. The answers will be placed on Oh My Nottz in a couple of days.
Scary Films
1. Name this Character.
A - Freddie Kruger 2. What film did he appear in?
A - Nightmare on Elm Street 3. In What year was the film released?
A - 1984 4. Where is Dracula suppose to have come from?
A - Transylvania in Romania 5. Who wrote the original Dracula story?
A - Dram Stoker 6. What year was it published?
A - 1897 7. Who was the story supposedly based on?
A - Vlad the Impaler
Zombies
1. Who played the lead role in the 2007 Zombie film I am Legend?
A - Will Smith 2. From which country does the concept of the Zombie come From?
A - Haiti 3. White Zombie is believed to be the first ever Zombie film. In what decade was it released, 1910s, 1920s, 1930s?
A - 1930s
4. Name 2004 this Zombie film.
A - Shaun of the Dead For a bonus point can you name the leading actor.
A - Simon Pegg
Voice Actors Wanted
Hothouse Theatre are looking for voice actors as it moves it's activities online for the foreseeable future as a response to the Covid-19 pandemic. Yes ... that means we are going to use Zoom! We will be producing audio plays, experimenting with producing live online performances, holding online workshops and auditions. It is all a bit experimental ... but it is going to FUN TOO! Coming up! Ghost Stories for Christmas – Recorded radio style production. An evening with Charles Dickens – a rehearsed reading style performance in the New Year! Interested? Drop us a line!
guy@hothousetheatre.com
Advert
Accelerated Literacy Through Podcasts
Crowd Funding Project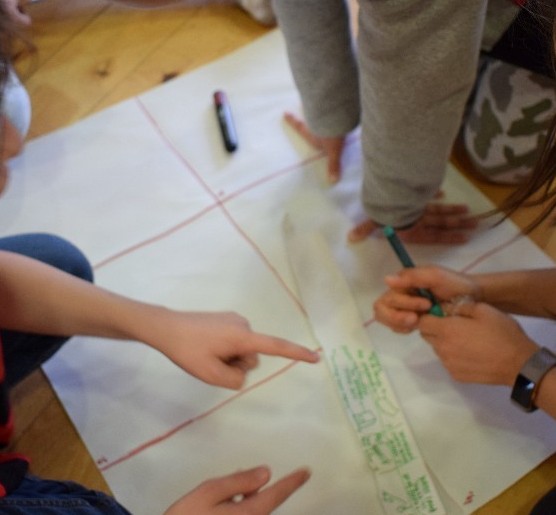 Hothouse Theatre are launching their Crowd Funding bid to raise funds to pilot the Accelerated Literacy Project! The project will use the creation of podcasts, audio reports and radio plays to help young people make up for lost school hours due to Covid-19. We will need your help to make this happen! Please support our Crowd funding bid! You could even get yourself named in a Fake News report!! All donations are welcome ... even the little ones!
Click here
Halloween
1. Halloween goes by 3 other names that are still in use today. Can you name them?
A - All Hallow's Eve, All Saints Eve, Allhalloween, 2. Which group of people are credited with starting the festival that became Halloween?
A - The Celts 3. What was Halloween originally called?
A - Samhain 4. What can you not do this Halloween in a tier 3 area in the England?
A - Go Trick or Treating 5. In which European Country was Trick or Treating first observed?
A - UK 6. What did people carve Halloween lanterns out of before they used pumpkins?
A - Turnips 7. Where did pumpkins originally come from?
A - Central America 8. In Chesapeake, Virginia,USA you can get 6 months for Trick or Treating. True or False
A - True. But only if you are over 13. 9. True or false. Silly string is banned in Hollywood at Halloween.
A - True.
Witchcraft
1. In what decade was the last witch executed in England, 1580s. 1680s0r 1780s?
A - 1680s. Alice Molland who was hanged in Exeter. 2. Witchcraft is still illegal in Jamaica, true or false?
A - False. Obeah Laws outlaws Obeah which is an African Religion brought over from African with the salves. It is not witchcraft. 3. In which decade did it stop being illegal to be a witch in England. 1630, 1730, 1830?
A - 1736. 4. What sort of chair were witches made to sit in as a way of testing their innocence?
A - a ducking school 5. What word is used to describe a gathering or community of witches?
A - A coven
So what was your score? Because of the sort of random or at least haphazard way the quiz was put together, we make it that the maximum score you can get is 28. Because most of the answers could be found by following the Halloween post on our website AND you could just Google them, because no one was watching, you should have been able find them with no problem. So just how good is your score? 14 – 19 OK
20 – 23 – Well Done
24 - 26 – Really Well Done
26 – 28 - Really, Really Well Done Let us know your score
info@hothousetheatre.com