Become a Hospice Hero
add life to days
Still looking for something worthwhile to do this Christmas? Ever thought about becoming a Hospice Hero? OK. Let's start with the basics.
What is a Hospice?
A hospice is a place of care that focuses on the alleviation of pain and discomfort of the chronically or terminally ill. Although a hospice will not aim to lengthen life, it will aim to make the last days as comfortable and enjoyable as is possible. The first modern hospice care was created by Cicely Saunders in 1967.
hospice care
Why is hospice care important?
Along with birth and taxes, death is one of the few certainties that we all face. Increasingly, as we live longer and more cures are found for more diseases, more of us are likely to face the slow and potentially painful death from those diseases, like certain cancers, that we can't cure. There may come a time when nothing more can be done for you and a hospice is the only option.
Cicely Saunders
How hospices are funded
On average adult hospices in the UK receive a third of their income from the Government, with the rest coming from community fundraising, hospice charity shops, hospice lotteries and investments. However, the level of statutory funding varies widely across the country, between the different nations and also within different regions.
Hospice facts and figures
Recycle your ink cartridges and help Hothouse keep Oh My Nottz going!
All you have to do is: register with Recycling 4 Charity order the envelops stick them in the post Then the money will come flooding into Hothouse!
Click here to find out more
What is a Hospice Hero?
A Hospice Hero is someone who takes on a mad challenge to help raise funds for Nottinghamshire Hospice. This can be anything including jumping out of a plane (with a parachute of course), doing the Tough Mudder Half (this is running a half marathon but doing it through mud. It takes a particular kind of 'hero' to do this. The kind that you probably won't want to sit next to on the bus.) or even a trek along the Great Wall of China (hmmm ... wouldn't mind a bit of that myself.)
Meet some hospice heroes
Interested?
Find out more
You can also help raise funds for other hospices in Notts
Hospices in Nottingham
John Eastwood Hospice, Mansfield
Beaumond House, Newark
Bassetlaw Hospice, Retford
Hayward House, Nottingham
Nottinghamshire Hospice, Nottingham
Give to Hothouse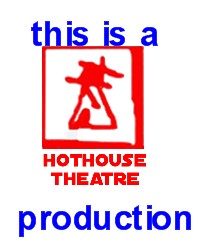 Oh My Nottz is a Hothouse Theatre production. Please support us so we can keep it going.
Donate here
Support Us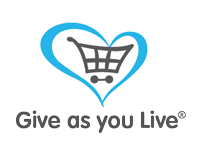 By shopping online
If you shop online then you could help raise money to support Hothouse Theatre producing Oh My Nottz.
All you have to do is register and get shopping!
It is free.
Donation are made at no extra cost to you.
Click here