Poetry in Motion
The Bottom Line in parkrun preparation
The decision as to which parkrun you do on a Saturday, for your committed parkrun tourist, can be a difficult one that is affected by many considerations. The most important of which is time. The second most important time consideration is, what time in the morning are you going have to drag yourself out of your pit to give your mate a reasonable chance of getting you all to the allotted parkrun, without running the risk of picking up a speeding ticket. Which would be a shame now that he has finally got his points down to zero for the first time in who knows how long. This is not just a case of what time you have to wake up. This is a serious sporting event and has to be treated as such. The body has to be in peak condition. Yes, parkrun is not actually a race, you can't lodge an Olympic qualifying time and no body remembers who came 252nd, 182nd male and 11th in aged category V 55-60. But that doesn't mean that you shouldn't take the whole thing seriously. The most important time consideration, therefore, is associated with the 9 a.m. start. On one level this is very sensible. It is after all the normal time to start work. You should be awake and ready to give of your best by then. What can be the problem? Well the problem is that the body is a thing of routine and when your routine involves:
getting up at 8 in the morning, turning the computer on;
having a leisurely breakfast;
checking facebook and considering a reply to a mate who is beginning to get under your skin with his right of centre views that were merely laughable in the pub after too many, but once he decided to express said views, openly and soberly, in your personal, private echo chamber of the social media universe, are a little more of a concern;
have a chat to the wife about the whereabouts of the catchily entitled leaflet "How to use the internet banking system on your account", that you left, safely filed away, on the hall stand by the door, in a pile of generally useless bits of junk mail for the last month;
say goodbye to the wife as she leaves for work, wish her a nice day and suggest that the next time she makes the unilateral decision to tidy up it should be proceeded by a full minuted house meeting at least 5 working days before the planned date of said tidying session, with an option of mediation if you don't like the outcome;
make a pot of jasmine tea to calm the nerves;
settle down to consider doing a bit of work;
drop everything for the morning motion, which has suddenly, though very much on time, reared it's ugly head. You may see the problem. Getting to Rugby parkrun for the first Tourist parkrun Cow Cowl Fest, finding a park you've never heard of, getting in position for the historic photos in time for a 9 a.m. start does not give time for the motion to fully brew and be delivered for the 7:30 a.m. departure. Full brewed status will not be achieved until you are passing the Loughborough turn off of the M1.
Round Sheffield Run
Raising funds to Support Hothouse Theatre's work with Keeping it Wild youth group.
Part of the Nottinghamhsire Wildlife Trust.
Click here
Donate to Hothouse Theatre
This situation is exacerbated when the parkrun in question is Worcester, half way down the M5, en route to a week in Mevagizzey, frequenting the best pub in the country (that is if you ignore the consistently poor quality of the sausages in the 'Cornish trio of bangers and mash'. Which, it has to be said is adequately compensated for with the tourist sport of winding up the landlord, because you are "one of those bloody liberals who is driving this country to rack and ruin, coming down 'ere with your support for same sex marriages, long hair and flared trousers for men and, heaven forbid, votes for women and would that be another 2 pints of HSD and 2 halves of Rattler, sir.") The problem is simple. There is no time for the motion to brew pre departure. That would take weeks of, intense, possibly high altitude, training. The only solution is to politely inform the said 'motion' to stay where it is and hope that Worcester has the facilities to cope with the coming storm. Now for those of you who don't know Worcester parkrun there are 3 things to say a this point. Firstly it has excellent facilities that include a cafe, toilets etc. at the gathering point. Secondly, it is the only parkrun in Worcester and is therefore very popular. Thirdly, if you happen to choose their 300th running of the event, there are likely to be 700 people taking part. Not enough paper to go round. Once again the 'motion' will have to wait. There are always consequences of any action. With running these consequences are mostly at least favourable if not downright beneficial. There are however some consequences that are not fully in your favour. One of which is what is generally referred to a 'jogger's bottom'. This is, to speak plainly, the loosening of the your bowels as a result of the steady and rhythmic jolting of the body during the activity of running. This performs a sort of wake up call to the 'motion' that you have managed rather successfully to put to sleep until a more opportune moment. Now you should never use this as an excuse for a poor time. It would look bad if Mo Farah, after coming 7th in the Edinburgh cross country had offered 'jogger's bottom' as an excuse for his poor performance. "Sorry I was a bit slow on that one. I just needed a good bump," wouldn't go down too well in the better end of the sporting media. As ever you should follow Mo's lead. Your Worcester time maybe crap, but don't blame it on an unco-operative 'motion'. It may however mean a hurried visit to the next services is called for. It is not true that every cloud has a silver lining, but this one does. If you have never visited Gloucester Services then make it a port of call the next time you head south for a week in the Fountain in Mevagizzey. This will give you an alternative to spending the week winding up the poor landlord with your enlightened liberal views. Instead regale him with tales of the cleanliness of the toilets in Gloucester Services, whilst trying not to drop too large a hint that an extra morning wipe of the Fountain's urinals wouldn't go amiss. Wax lyrical about the fact that they have free clean showers available. That the breakfast is the best in the world because it includes such radical, modern and exotic ingredients as black pudding, haggis and bubble and squeak. And then, when his Cornish eyes are widening with wonderment, as they do with travellers tales from the four corners of the earth, or at least those corners serviced by the M5, tell him, face to face, with no word of a lie, that the shop is a full on, 'butchers busy butchering' and all, farm shop. That it would improve his trio of bangers no end if he were to source them from there in future, instead of from whatever cut priced 'It's All from Cornwall Honest Mate Shop' that he gets his from. Then just for good measure and to show the hand of friendship across the political and cultural divide, offer to pick him up a couple of pounds next time you come down to spend a night or 5 in his wonderful pub.
Support Us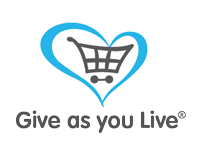 By shopping online
Click here
Help raise funds for Hothouse while you surf the internet with
everyclick