Newark on Trent
A Place of History
Newark is one of Nottinghamshire's larger towns. It lies on the Trent and boasts an impressive market square, an excellent church, some wonderful old buildings and a fine selection of pubs and eateries.
Newark
Newark dates back to the Roman period when it would have been a significant stopping point on the Fosse Way, which linked Lincoln to Exeter. Since then it has had a long and sometimes turbulent history. It has a pagan Saxon cemetery. Belonged to the Abbey of Peterborough in the 7th century. Was then granted to a monastery in Stowe in the 11th century when the castle was first built.
Castles in medieval England were both a sign of status and a sign that someone wanted to dominate someone. In the 11th Century the someone doing the dominating would be the Normans, fresh from 1066 and all that and the someone being dominated would be everyone else.
Newark Castle
Castles also tended to bring history to a place and that is just what Newark Castle did. History is not generally a good thing to invite into your town. It is messy and takes an awfully long time to clean it all up. Newark Castle brought history in the form of bad King John who in the midst of raising taxes willy-nilly, upsetting the nobles who had to break their hearts forcing taxes on the peasants to pay King John, signing the Magna Carta at Runnymede which basically said that he couldn't raise taxes as willy-nilly as he wanted to (not an actual quote from the Magna Carta. I'm sort of paraphrasing), King John managed to die in agony of dysentery at Newark Castle. (Death by dysentery is a particularly messy part of history - so messy that it is best not to go into it here.)
Death of King John
This led to a bit of a squabble about who owned the castle and an eight day siege by the Dauphin of France no less (later King Louis VIII of France) leading to more mess and possibly more dysentery.
More castle history
Give to Hothouse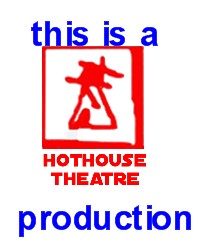 Oh My Nottz is a Hothouse Theatre production. Please support us so we can keep it going.
Donate here
Newark. A Slideshow
Newark's place in history was not really secured, however, until the English Civil War when Newark was a Royalist stronghold. The castle was besieged 3 times before being finally pulled down to prevent it being used again.
Civil War Centre
This of course left an awful lot more mess, not all of which has been cleaned up even today. You only have to look at the remains of the castle to see that.
Newark tourism
Finally Castleless again, Newark has since been a bit of a back water historically speaking. Which has probably been a blessing to it's inhabitants. It also managed to miss out on the industrial revolution, another bit of very messy history, which in Nottinghamshire largely meant coal mining and ultimately the construction of far too many country parks. As a result of that it has managed to retain a pleasant feel with numerous narrow mediaeval back streets and a laid back attitude that brings people form all over the country for a bit of shopping, to grab a bite to eat and gaze in wonder at all the bits of history left strewn about the place by the messy visitors of the past.
Things to do around Newark
by Davis
Support Us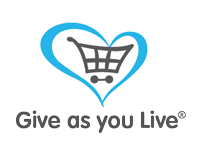 By shopping online
Click here
Help raise funds for Hothouse while you surf the internet
everyclick
Donate to Hothouse Theatre