Newark Air Museum
If you like planes then Newark Air Museum is the place for you. They have lots of them.
OK none of them actually fly. If you want to see flying aeroplanes then you will have to go somewhere else. But if you want to sit in them and get a feel for what it would have been like to fly the things back in the day, then Newark is your destination. The collection is extremely varied and covers just about the entire history of aviation from strange exhibits made of canvas and wire that you can't quite work out how the pilot did the piloting, to pretty modern jet fighters that would have comfortably broken the sound barrier and frightened the local cows. There are civil aviation exhibits and plenty of military ones including engines, uniform and other stuff. In fact there is everything that you would expect from one of the nicest and best put together permanent aviation displays in the country. The pride of the collection is probably the Vulcan Bomber which proudly stands outside and if you are lucky and the right volunteers are in on the day you visit, you might get a chance to climb into the cockpit and listen to the auxiliary engines being fired up. Altogether a fantastic day out and if you don't like planes the cakes in the cafe are pretty special too. Helena Kate
Give to Hothouse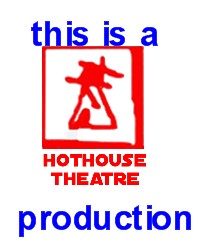 Oh My Nottz is a Hothouse Theatre production. Please support us so we can keep it going.
Donate here
Newark Air Museum Video Report
Newark Ari Museum
Tripadvisor
Last flight of the Vulcan
Support women
with post natal depression
Buy a naked calendar. Only £5.
To order your copy email
cassiepaxton@supfitness.co.uk
Every penny goes to
Open House
Recycle your ink cartridges and help Hothouse keep Oh My Nottz going!
All you have to do is: register with Recycling 4 Charity order the envelops stick them in the post Then the money will come flooding into Hothouse!
Click here to find out more