Nottingham 20
Training for the Paris Marathon
It would be wrong to say that I entered the Paris Marathon, all those months ago, on a warm summer's evening in the South of France, not really understanding what I was voting for. It would be more accurate to say that at the time I was on a red wine fuelled high, that allowed me to think all I needed was access to endless cheese courses and bars of Lindt Salted Caramel dark chocolate to be able to take on the world, climb my own personal mountains and sail through the extended training programme needed to prepare myself for a 26 mile jog around probably the most gorgeous capital city in the world. There is a moral to every story worth telling. If you look hard enough. And the moral to this particular story sits somewhere between not making decisions off the back of a decent bottle of Gigondas and sticking to the bloody training programme once you've bothered to formulate it. Procrastination is the Thief of time and with Marathon training, doubly so. Before Christmas, everything was going well. Regular long runs at the weekend, to pick up the distance. Regular shorter run in the week to do ... whatever the short runs midweek in a marathon training programme are supposed to do. Weight was dropping off and I had a focus and motivation that was, for me, uncanny. By the time the food and booze bingeing break arrived, in late December, I had got up to 17.5 miles, was lighter than I had been this side of the millennium and, with 4 months to go, was feeling very good about this marathon lark and was even thinking ... I emphasise 'thinking ... about going for an Ultra*. Then, after the liver tenderising festival that goes by various names, of which Christmas, Yuletide or Slobfest are the most used, it all went to pot. The weight piled on, a back log of work built up due too much dedication to spending too much time not doing enough, well actually, not doing anything, and the old legs got a bit used to not running. Not running in a sort of horizontal position whilst the rest of me got down to some serious grazing and watching old movies. The practical upshot of all this was to find myself back at square one. Of course I didn't notice at first. I mean what difference can a couple of weeks make in the great scheme of things. But a 15 miler in the freezing fog, that turned into a 13 miler, or rather a 10miler with an extra 3 miles hobbling on a left knee that was crying out for attention, along a narrow busy road without a footpath, dodging articulated lorries as the sun went down and the weather went from horrible to f*&$ing horrible, told me where I had got with my meticulously planned training regime. It was time to get serious ... but ... all the back log of work that made Christmas such a relaxing time, had come back to haunt me and there just wasn't any time to fit in a run! April 14th suddenly seems a lot closer than it ought to.
Paris Marathon 2019
Guy will be running the Paris Marathon 2019 to raise funds for Hothouse Theatre. All 26.2 miles of it! Paris. 14th April 2019. A day that will live in infamy.
donate here
Still, you force the issue and get out there running. At the least enjoyable times of the day. In the least convenient weather conditions. Not so much mind over matter as bloody mindedness over the natural urge to hiberate. A 15 miler that felt like a 30 miler led to an 18 miler that felt like 25. Well at least things were getting better. Then, as winter began to loosen it's grip and turn reluctantly into spring, with 4 weeks to go until the big day, it was time for the Nottingham 20. I can't remember the last time I even walked 20 miles. I can remember the last time I walked 18 miles. It was Cornwall. It was a wonderful summer's day. Not a cloud in the sky, nor a hint of a breeze to be felt. The worst of days to walk 18 miles. The first half was a pleasant stroll along the costal path early in the morning, before the heat started to remind me that there was a beer garden somewhere, with a vacant seat where, in another reality, I was on my third pint of Doon Bar. We were high up, some of the time, at sea level the rest. It is like that on the coast path in Cornwall. You tend to remember the high up bits more than the low down bits and certainly more than the climb up to the high bits. I remember amazing views of the sea. A basking shark living up to it's name, with swimmers doing their David Attenborough/Jacques Cousteau bit by getting as close as they could to the beast. There was a stretch that took us through the Minack Theatre, an amazing venue that clings to the cliff with the ocean as the backdrop for the stage. I remember a lunch time pasty that tasted like Cornish pasties only ever taste in memories formed on idyllic childhood holidays. The first half was all that a stroll along the Cornish coast path should be. The Second half, the return half, was a telling reminder that there are two Cornwalls. There is tourist Cornwall. The Cornwall that exists within 200 yards of the waves breaking on the rocks that make up most of Cornwall's coast. The Cornwall of fishing villages, guest houses and holiday homes. The Cornwall of gift shops and galleries and quiet little pubs with open fires, soft Cornish ales and jovial bar staff with fishy tales of ship wrecks and smuggling. You find the other Cornwall: the Real Cornwall; the Cornwall that doesn't cater for Grockles (tourists), because there aren't any; the Cornwall where people actually live; the Cornwall where paths marked on the map bare no resemblance to where the local farmer has fenced off the styles, barb wired the right of way out of existence or left his angriest bull in the field while he goes off to get his fencing kit; the moment you get off the tourist trail, the moment you decide to go cross country.
The walk should have been 14 miles. The extra 4 miles came from general barbed wire and bull avoidance strategies. By the time we finished, it was all we could do to stay awake in the pub long enough for our fish and chip supper to arrive so we could fall asleep in it. My first 20 mile race was destined to be very similar to that 18 mile hike along the Cornish coast. OK take away the costal path, the basking shark, the Minack Theatre and the best pasty you have ever eaten. But replace that with a run passed the impressive pile that is Holme Pierrpont Hall, the view from the top of the Shelford Road looking down on the Trent Valley and the corner that swung down towards Shelford just as "I Want You To Want Me" came on my headphones ... Cheap Trick? Never mind. It's old and a bit trashy. Something that reminds me of being young, full of beans and it's not worth checking out. But, just imagine an upbeat, trashy song, from your upbeat 'full of the beans of youth' days, that you haven't heard in ages, blasting out from your mp3 players, when you are still full of running and you can still almost sprint down the hill, with a smile on your face, feeling like Sir Mo, lapping the tale enders and you will get the idea. So that was the first half. The second half? I had decided, for reasons that seemed to make sense at the time, not to run with my GPS on, on my running watch. The idea of counting down the miles for 20 of them seemed far too painful. And anyway, they were bound to have mile markers along the course. Well they didn't. Which meant that I didn't have the faintest idea where I was and how far I had left. Naturally I spent the race guesstimating how far I'd gone. This guesstimation was based on a fuzzy memory of the course map, from a cursory glance 3 weeks before and an awful lot of wishful thinking. This meant that, at the point that I figured I had 3 miles to go, and to the sound of the Proclaimers' "Letter to America", I put in a spurt of triumphant glee, before turning the opposite way than I expected, into the wind and the slow realisation that what I thought was 3 miles was in fact 7 miles. This had something of a deflating effect on my mood and determination. It had the same effect as when you are on a Cornish footpath and have to make a 4 mile detour to avoid a conversation with a farmer about the lot of the poor Cornish agricultural worker, E. U. Fisheries Policy (an obsession with all Cornish separatists as a symbol of Cornish hard-done-by-ness) and bloody Grockles who can't read their posh maps and think they have a right to wander wherever a footpath says that they can wander. "Your in Cornwall now, not that bloody snooty Englandshire of yorn."
For the Love of George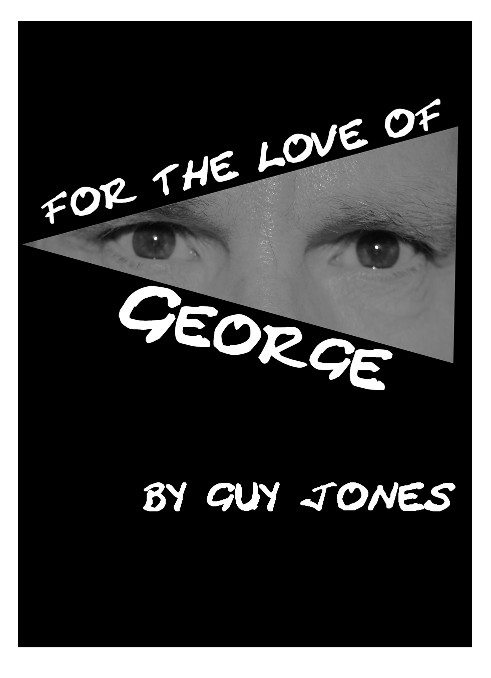 An adaptation of the monologue that was a critical success at the Edinburgh Festival 2000. It follows the experience of a woman trapped in violent marriage and her relationship with George and biology.
Click here
It was 17 miles into the run, that that I made my next mistake. I decided to walk for a bit. Stopping running after 17 miles is fine. As a matter of fact, stopping running after 17 miles is a blessed release, on a 17 mile run. On a 20 mile run it is painful. Not that the stopping itself is painful. It is the trying to start up again that is painful. "Only a parkrun to go!" they shouted encouragly from the feeding station. When you are shagged out from running 17 miles, there is nothing 'only' about a parkrun. All your running muscles are shouting at you in a protest that would shake the very foundations of the most stable democracy, but more about the Brexit Effect of running the Paris Marathon next time. In short, it is going to take something very special to get you running again after deciding to walk at 17 miles. For me, that something special was the sight of my wife catching me up in the last half a mile. The threat of certain forms of humiliation can spur a man, of few principles, to almost anything. The thought of my wife catching me up, in the last half mile and claiming the "Longer than 10K Cup" was for me just such a humiliation. My wife and I have 3 running cups that we race for. The 5K Cup, The 10K Cup and The Longer Than 10K Cup. There will shortly be a fourth. The Marathon Cup, picked up, appropriately enough, from a bric-a-brac stall in France. It is large, green, probably started life as an urn (unused we think) and will only be raced for once. We are pretty evenly matched, both being rather rubbish at this running lark. My wife has held all three cups on at least 2 occasions. At the time of the Nottingham 20 I had just managed to take possession of the all three, The Grand Slam, for the first time. The determination not to give up such an honour without a fight is why I was able to spur myself on and, cramp and aching knees not withstanding, hold out to score a victory by a 30 sec margin over my nearest and dearest. A better man would have crossed the line hand in hand but the true athletes amongst you will understand. Maybe that is the tactic I need to get me round Paris. *For those of you not ah fait with running jargon, an Ultra is anything that is over the hallowed distance of 26.2 miles, that is the marathon. Ultra stands for Ultra Marathon. These can be of any length, 40, 50 even 100+ miles are included. Just to make it quite clear, I was not 'thinking' of doing 100 miles. My thoughts were settling on something a little shorter than that. 26.25 miles perhaps.
Give While You Shop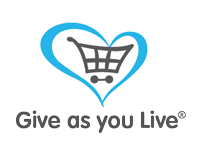 Raise free funds for Hothouse Theatre and Oh MyNottz by shopping online with Give as you Live, over 4200 retailers to choose from, shop & raise a donation at no cost to you!
Click here