10 years of Oh My Nottz
and related projects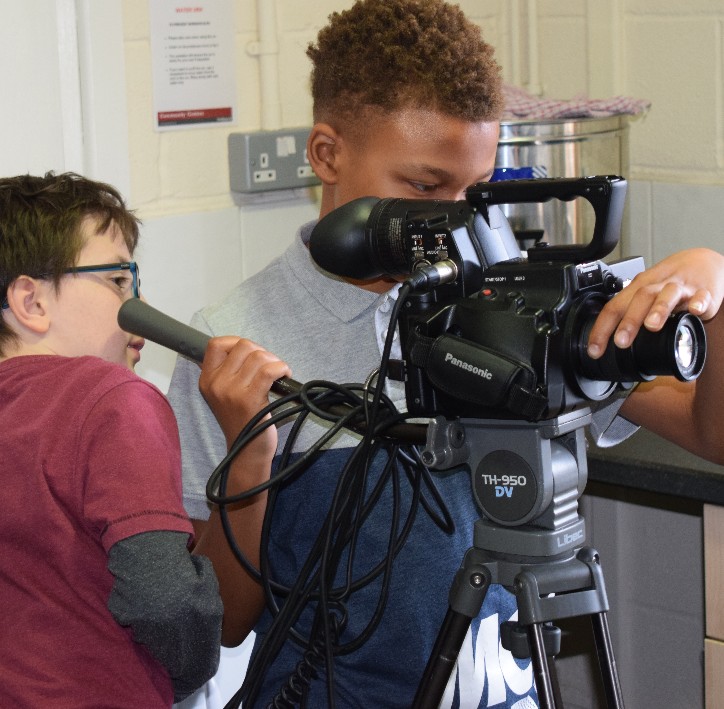 It all started 10 years ago with a casual conversation, whilst waiting for a long forgotten meeting, about something long forgotten, to, at long last, get started. There was me, Emily and Keith Hanbury, twiddling our thumbs chatting about the attitude towards young people. Then just as the meeting was about to finally kick off, Keith said, as a suggestion of how to improve attitudes towards young people, whilst at the same time giving them something positive and fun to do, "Wouldn't it be great if there was a news agency for young people." A funding bid later to Children in Need, and the Gedling DVD Project was born. OK, It may not be exactly what Keith had in mind, but I think it is close to it and it is nice to think that Keith's memory lives on in the pages of Oh My Nottz, which is what the project eventually became.
What is it all about?
The project is all about using media to inspire young people. To produce reports inspired by young people And to share news that is inspiring about young people. In the process the young people get to visit places they would never otherwise get to visit, to make films from scratch, to gain confidence and self esteem, and in the process, learn how to develop their own ideas and their own voices. Oh, and they also have a lot of fun! Over the years countless young people have been involved making some especially daft films. They have also run 3 film festivals, helped the successful campaign to save the Bonnington Theatre, joined the Nottinghamshire Wildlife Trust youth forum, sung a few songs, eaten a mountain of food, climbed a mountain, ridden loads of bikes, got lost in Sherwood Forest, paddled around a lake, been down some caves, fought with wizards and been chased by the Robo Baby Gangster Doll.
Couch to Madrid Marathon in 100 days!
Guy is taking on the his biggest running challenge yet to raise funds for Hothouse Theatre projects. Having spent months building a physique that Jabba the Hutt would have been proud of (Star Wars reference in case you didn't know), during an extend winter solstice celebration, Guy finally crawled off his potato couch and got into training ... with only 100 days to go ... for the Madrid Marathon!! It's going to be hilly! It's going to be hot!! It's going to hurt!!! And that is just the training! Don't let all that pain be in vain ... Donate to HotHouse Theatre
Click here
Clips From 10 Years of Oh My Nottz etc
The focus of the project has always been the Honeywood or Brickyard Estate in Gedling on the edge of Nottingham. However it has expanded to include young people from the adjacent area of Sneinton, some young people from further a field and young people with additional support needs. Over the course of the 10 years the project has been funded by Children in Need, the Big Lottery and Boots Charitable Trust. It has also received funds from individuals either supporting it directly or through sponsorship of Guy's increasingly long and eccentric runs, recycling of ink cartridges and the occasional car boot sale. Thanks to all those who have been involved or supported the project and here is to another 10 years!