Paintball
Delta Force Keyworth Nottinghamshire
Oh My Nottz has branched out to include young people 15 to 19 years old. This has meant that we have been planning some different kinds of projects and activities to report on. Over the next few months we will be reporting on Go Karting at Amen Corner, horse riding, mountain biking at Sherwood Pines, rock climbing at the Nottingham Climbing Centre to name but a few. If you are interested in getting involved with the project get in touch.
guy@hothousetheatre.com
This month we have a report on our paintball trip in the summer. We went to Delta Force, at a secret location, somewhere not far from, but actually in Keyworth, Nottz. So what can you say about paintballing? It is a chance to relive a misspent youth playing cowboys and Indians, cops and robber and best man dead ... if you were lucky enough to have had a misspent youth playing such nonsense. Basically you dress up in a boiler suit and face mask. Pick up a painball gun and several hundred paint balls (several thousand if you are Ethan), and set off into the woods to shoot and get shot at in a variety of silly scenarios, largely designed for you to die in.
Give While You Shop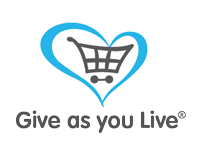 Raise free funds for Hothouse Theatre and Oh MyNottz by shopping online with Give as you Live, over 4200 retailers to choose from, shop & raise a donation at no cost to you!
Click here
Paintballing in Keyworth
I merely managed to trample and awful lot of saplings and cover the trees with a not so thin layer of paint, in between going backwards and forwards from the "resurection zone" after each 'death'. Was it exhausting? Yes. Did it hurt? Yes. A bit. Was it fun? Not half! I'd do it again tomorrow. But it isn't cheap. You have to add the price of several hundred paintballs to the entrance fee. It is probably only for special treats ... when someone else is paying. Fletcher
Paintball in Notts
Delta Force
Give to Hothouse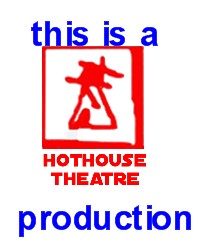 Oh My Nottz is a Hothouse Theatre production. Please support us so we can keep it going.
Donate here