Panto in Nottz
"It's behind you!" All over again.
Every year, without fail, tired old hacks (and to be fair, quite a lot of young ones) sit themselves in a quiet corner with a large and very strong coffee or five, and start the process of trying to be fresh and original about all the 'same old' that happened last year ... and the year before ... and the year before that, at the festive season. There is the unknown celebrity, dragged out of an early retirement (caused by a general lack of talent) to throw the switch for the official turning on of the lights. The once vaguely interesting, but now rather old hat stories about people who spend the year planning a festive light display that will cover their house, keep their neighbourhood awake and in the process, just about bankrupt them. Then there is the bewildering array of pantos that get put on, and still manage to get an audience, despite all the jokes being as old as time itself, the stories not making any sense and the fact that no one actually goes to the theatre for the rest of the year. By this point most hacks will have thrown in an 'Oh no it isn't', or a 'It's behind you joke' but I haven't had enough coffee to go down that route. Well here it is. Time for this old hack to tell you all about this year's panto ... "Oh no it isn't!"
The Gift - A Ghost Story for Christmas
by Guy Jones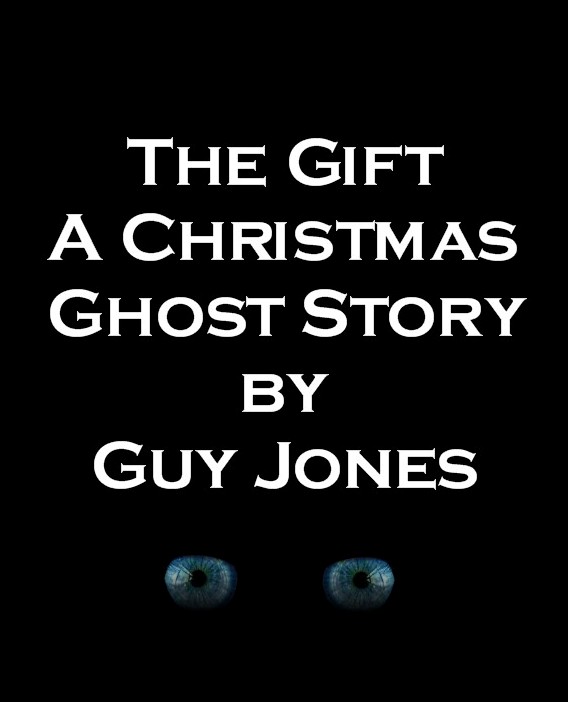 On the top floor of an old Victorian house, that should be empty, there is a light on. A low light. A candle light. And next to the light, just visible ... or was it my ... a figure ... and was it ... was she looking straight at me? She? Yes, it was a girl.
Check it out
Pantos in Nottz
Nottingham Playhouse
Robin Hood and the Babes in the Wood
Friday 30 November 2018 - Saturday 19 January 2019
Main House - Tickets: From £40 - £23.50 (Family tickets from £122 - £102)
Click here
Aladdin
The St.Margaret's players
6th - 8th Dec
StMargret's Church Aspley
Click here
for more info and tickets. Theatre Royal Nottingham
Peter Pan
8th Dec - 13th Jan
Click here
Duchess Theatre, Long Eaton
Sleeping Beauty
Wednesday 5 December 2018 - Saturday 8 December 2018
7:30 pm - 10:00 pm
Click here
Nottingham Arts Theatre
Beauty and the Beast
Sat 1st - Sun 16th Dec 2018
Click here
Acorn Theatre Worksop
Aladdin
From Sunday 2 December 2018, to Sunday 9 December 2018
Click here
Acorn Theatre Worksop
Robin Hood & The Babes In The Wood: The Very, Very Rude Panto! (18+)
From Friday 11 January 2019, to Saturday 12 January 2019
Click here
Palace Theatre Newark
Aladdin
7th - 31st Dec
Click here
Palace Theatre Mansfield
Snow White and the Seven Dwarfs
1st Dec - 6th Jan
Click here
Retford Majestic Theatre
Aladdin
4-6th Jan
Click here
Alice Through the Wonderglass
Nottingham Academy of Performing Arts
Friday 4 January 2019 - Saturday 5 January 2019
The Duchess Theatre Long Eaton
Click here
for more info and tickets.
Ali Baba and the Forty Thieves
Burton Joyce Players
23-26th Jan
Burton Joyce Village Hall
Written by Julie Petrucci and Chris Shinn Directed by Kathy Matthews
Click here
for more info and tickets.
Pied Piper
Ravenshead Theatre Group
26th - 27th Jan
website
Paris Marathon 2019
Guy will be running the Paris Marathon 2019 to raise funds for Hothouse Theatre. All 26.2 miles of it! Paris. 14th April 2019. A day that will live in infamy.
donate here
Emily's Target - £3,500
Emily is running her first Marathon to raise money towards her target of £3,500 in memory of her dad.
donate here