Robin Hood Half Marathon 2017
Toruist Running Guy's Report
You know that your half marathon preparation was less than adequate when, a mile in, your companions who are running their first half and looking to you for some indication of pace, leave you flagging behind at the first thing that laughingly calls itself a hill. Half marathons are a great levellers. Male, female, old, young, black, white, lithe and athletic looking or just plain fat, running is no respecter of entrenched prejudices. It is simply a matter of your ability, on that day, over that course. As the run unfolds you will find yourself running with people who are as good as you. If you want to get a glimpse of how others really see you, just look around, at mile five and see who you are running with. It is normal for me to find myself vying for position with those whose body shape didn't make it on the latest advert for New Balance running lycra. The truth is often painful.
Give it up for Maggies!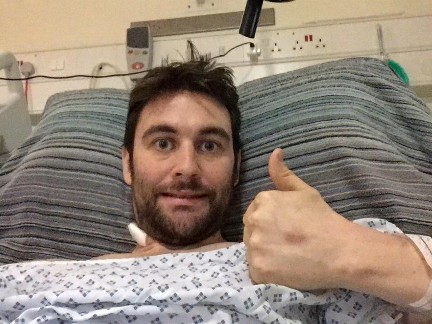 Raising funds to support Maggies!
The charity that supports people with cancer and their families.
Click here
However, I sort of draw the line when the person who keeps passing me on the up hills and I kept passing on the downs, is this year's joker running with a Hotpoint fridge on his back, dressed as a rhinoceros or wearing a deep sea diving suit and is not planning to finish until the middle of next week. But, as I said, that is the thing about this running malarkey. You don't get to 'draw the line'. If you can't run fast enough to leave the squaddie, wearing a rucksack of 35lbs plus water, floundering in your athletic wake, you will just have put up with it. I must admit, in some ways I did feel somewhat superior to him. Largely because I didn't feel the need to willingly strap a bag with a month's dirty laundry to my back just before setting off on a 13.1 mile jaunt, as some kind of macho compesation statement. But in one respect at least I have to admit he won in the 'better than you stakes'. Even with his entire regiment's soiled boxer shorts for the month of September stuck to his back, I still couldn't beat him.
Of course I blame my training regime. Now here the use of the word 'regime' needs to be clarified. I use it in the same way that the average political party uses the word 'leader' when it is running low in the polls and just needs to scrape through the unwanted press attention of the conference season with damage limitation as the main concern, before everyone and his and her dog throw their hats into the ring for a protracted 'leadership' contest. In the right hands, three weeks in France could have been a fine basis for a strict 'training regime'. The fact that the French are not generally obese wobble bottoms who can't get through the boulangerie door for their morning croissant, pain au chocolate, pain au raisin , avec une tart de pomme, si vous plait, suggest that it is not compulsory to revert to the diet of your average Francophile Brit, let lose on a French high street armed only with more Euros than is good for them and a barely passable command of Franglais, every time you enter the country. My regime was clearly not in the right hands. I returned from my Robin Hood Half Marathon training camp weighing an impressive 16 stone (102 kg). Once I'd got off the scales and recovered from the shock it was straight into crash diet mode! There is some dispute in the running community as to whether it is actually necessary to carb load for a half marathon. I generally lean towards the 'of course it is' camp. This is less to do with a sober consideration of the facts than as a perfect excuse to eat chips at the drop of a hat for the 2 weeks running up to the event. However, the opposite of carb loading - the crash diet - will have precisely the opposite effect. There is little dispute as to whether that is a good idea just before the Robin Hood half, or any other half for that matter.
Give it up for Maggies!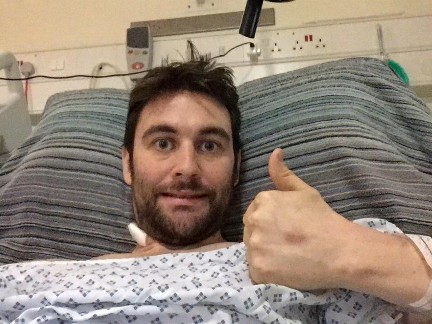 Raising funds to support Maggies!
The charity that supports people with cancer and their families.
Click here
It was at about the 8 mile mark (which was incidentally about the same point that I got my first "You are nearly there" and the bloke with the 35lb rucksack over took me for the 9th time) that I burnt off the very last of my available blood sugar molecules. I was still putting one foot in front of the other. But that was about it. I struggled on a mile and even manage to over take the squaddie again when he stopped to have his photo taken by an admiring lass.
My mind began to wander from the task at hand and very much towards the first post run pint. A short cut, if it had presented itself at that moment, would have been in extreme danger of being taken and hang the consequence. I was prepared to take my chance in front of the Cheating Bastards Sub Committee. I feel that I had enough in the way of mitigating circumstances to have a reasonable chance of getting off with little more than the confiscation of the official race finishers tea shirt.
Give it up for Maggies!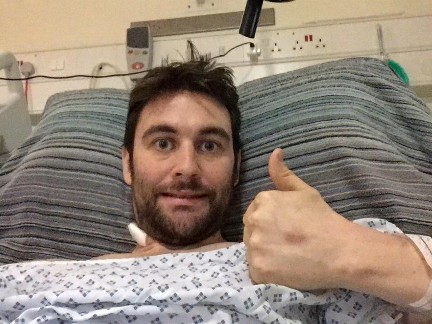 Raising funds to support Maggies!
The charity that supports people with cancer and their families.
Click here
And then at mile 10 ...! An angel of mercy! A woman at the side of the road holding out a small plastic tub! Sugar!! Normally I avoid the jelly baby, wine gum, fruit pastel 'you're doing a great job' and 'you've only got a parkrun to go' brigade who spend the race handing out sugary things and good cheer. I feel that eating sweets whist running is likely to bring unwanted attention from the St John's Ambulance as the result of a suddenly attack of choking, brought on by my complete inability to coordinate breathing, chewing and swallowing extra saliva, whilst actually running. And anyway, performance enhancing sugary treats are for wimps, aren't they? But this time. I was having one. Maybe even two. And I didn't care who knew it. I crossed over the road, made an inane and unnecessary comment, then dipped my hand into the tub. Peanuts? Peanuts?! At this stage of the race?!?!?
I took a handful and noticed the salt as I tried to chew, breath and swallow. I pointedly avoided eye contact from the first aider looking on eagerly, his hand hovering in anticipation over his little green pouch, as he noticed my discomfort. Then the bloke with the rucksack sailed passed me for the 10th and as it happens, last time. I staggered on for the last 3 miles trying not to think about it. Ignoring the miles slowly, very slowly, counting down on large red, difficult to ignore signs by the side of the road. Ignoring the cheering few who had waited this long to see the 'also rans' drag their damaged bodies towards the relief of the finish line, as some strange form of affirmation around their decision to never take up running as a leisure activity. And I definitely ignored the chirpy young woman who thought she could make it all feel better buy offering to "race you from here" as I approached the final run in. I crawled over the line, almost literally, (if that actually can mean anything) gabbed my medal a little too eagerly, the finisher's t-shirt, a bar of something healthy but very dry and 3 bottles of water. Then started the slow process of recovery, staring through glazed eyes at the throngs of finishers and well wishers.
Give it up for Maggies!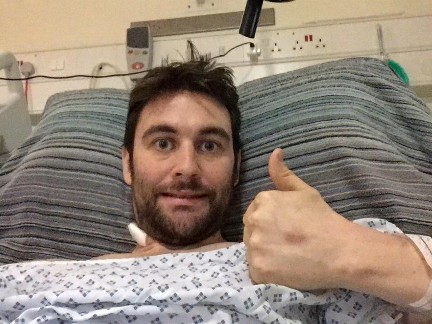 Raising funds to support Maggies!
The charity that supports people with cancer and their families.
Click here
The man with the 35lb rucksack was chatting to an admiring group of young things, looking like he was ready to do it all again. He pause his post match flirtation and called over to my fading physical frame, "Full marathon next year?" I smiled weakly, stopped myself raising a well aimed finger and considered passing out. It was then that it dawned on me. If I was his weight, not only would it be me conducting the post match flirtation, I would also be about 35lbs lighter and still have 30 years on him. He had been running with extra weight merely to show off. I was doing it as a life style statement. I set off to the pub, having chiselled all the reflective glory I could muster from the situation, determined to plan a serious weight loss strategy over a pint or two and a last, very large plate of chips.