The Tourist Running Guy
Reports
Guy runs all over the place. Not that he's the most accomplished tourist runner out there. But his is the only one ... or rather one of the few called Guy. He also writes a load of fetid dingo's kidneys about it and has the arrogance to post his scrawlings online. This is the place where you will find them. If you are into that sort of thing, read on. If not, then you are in the wrong place and I suggest you get yourself off back to Googleland to find a more appropriate place to waste your life away.
Paris Marathon 2019
Guy will be running the Paris Marathon 2019 to raise funds for Hothouse Theatre. All 26.2 miles of it! Paris. 14th April 2019. A day that will live in infamy.
donate here
Help raise funds for Hothouse while you surf the internet with
everyclick
Recycle and Help Keep Hothouse Projects Going!
Printer Ink Cartridges
Old Clothes
Bric-a-Brac Hothouse Theatre can take them off your hands
Click here to find out more
Paris Marathon Training
Marathon Weekend
Nottingham 20
Fuelling
Rebel Runners 3rd Birthday
Cross Country Training - Map Reading
Worshop - Half Way to Paris
A Date with Destiny
Rock'n Roll Half Training
Chester Half Marathon
parkrun Volunteer
Getting Over Christmas
Archived Reports
2017
Reports
Training reports for
the Great South 2016
Training reports for
Thunder Run 2016
Training session reports for
the Plymouth Half
Training session reports for
the Great South Run 2015
To follow Guy's training facebook page
Hothouse Theatre's website
Contact HotHouse Theatre
Donate to Hothouse's Theatre projects
All donations are gratefully received no matter how large or small.
Give While You Shop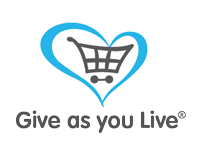 Raise free funds for Hothouse Theatre and Oh MyNottz by shopping online with Give as you Live, over 4200 retailers to choose from, shop & raise a donation at no cost to you!
Click here