Tourist Running Guy

Running Diary
Oh My Nottz Diary pages are going through the most bizarre changes that you can imagine. All the events have been taken down, because ... ... nothing is 'actually' happening across Nottz ... ... well 'actually' anywhere ... ... but there are going to be lots of 'virtual' things happening ... ... just as soon as people can get them up and running. We will be posting those events as soon we are made aware of them. If you are hosting a virtual event and you want a bit of extra publicity the send us a link.
guy@hothousetheatre.com
Running News
The Running Channel On Sky Sports News
Running Chanel Did you catch our presenter Anna on Sky Sports News this morning, talking about the impact that COVID-19 is having on the running world? If you didn't, you can watch it back here
click here
Give While You Shop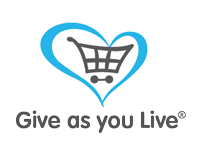 Raise free funds for Hothouse Theatre and Oh MyNottz by shopping online with Give as you Live, over 4200 retailers to choose from, shop & raise a donation at no cost to you!
Click here