Links to online films that will ...
... make you laugh, make you cry and make you think!
These days ... and I am not referring to the lockdown when I say that. I am referring to the distant days when we all went to school, or work, or the pub ... when things were what we used to call 'normal'. I am, of course, referring to last week. Anyway, enough of the general recognition that we are currently living through a future History GCSE question, and back to the point. These days, just about everyone is making films. This is largely because they are so easy to make what with all the technology at our finger tips. Increasingly, as this particular historical melodrama plays out, it is because everyone has far too much time on their hands. They are making short films, long films, films that are longer than they need to be, animated films, live action films, documentary films, films about love, films about gansters, films about what they had for dinner and films that don't seem to be about anything at all. So what better thing to do than stick links on this page so those of us who can't be bothered to make films ourselves, can see what the bothered ones have been up to. There will be some quality control. Some of the films out there are particularly... how shall I put it diplomatically ... a bit rubbish. We will only putting up links to films that are at least good. At least in our opinion. If you come across any good shorts send us the link.
guy@hothousetheatre.com
Don't stay home to avoid catching corvid-19 ...
... assume you've already got it ...
... and stay home so you don't give it to someone else!
Film Packages
Broadway Mmebership
Broadway Cinema
This service will cost
Access free tickets and discounts by becoming a Broadway member today. You will still be able to access the films as programmed.
click here
Disney Plus
Disney
This service will cost
although there is a 7 day free trail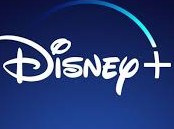 Endless movies and TV shows. Always ad free. The best of Disney, Pixar, Marvel, Star Wars, and National Geographic. From new releases, to your favorite classics, and exclusive Originals, there's always something new to discover.
click here
Disney Plus Review
Podcast with Shaun and Guy
Short Circuit on Disney Plus - Review
Podcast with Duncan and Guy