StuFF
Student Fringe Festival Nottingham University June 19
StuFF. Nottingham University's own fringe theatre festival has been running now for 3 years. It is based at the New Theatre on the University campus which is the only student run theatre in the country. Stuff is a two day festival and gives largely student fringe theatre from around the country an opportunity to be seen by a wider audience. Many of the shows are on their way up to the Edinburgh Fringe Festival in August and this is a chance for them to put their show in front of an audience while they still have time to make some final adjustments. It is also a rare chance for Nottingham's fringe theatre goers to see some decent fringe theatre. Stuff 19 will take place 17th & 18th June For details visit StuFF
website
Also check out our report on the 2017 StuFF below.
StuFF Report
June 2017
Stuff about StuFF
So what is all this StuFF about?
Don't worry I'll stop trying to make a cheap joke about the fact that the festival is called stuff just about now.
Day 1
The Weird and Eerie
Four short art films exploring ... that's what you say isn't it? ... 'exploring' the subject of the weird and eerie.
Don't knock it.There is nothing wrong with and at times nothing more refreshing than, an artistic look at things.
Going to Edinburgh
The New Theatre Nottingham team always take up a couple of shows to the Edinburgh Festival.
This year they are taking up Wrecked by Chris Trueman and Escape for Dummies by Josh Mallalieu and Laurence Cuthbert
Improvabunga
Birmingham University's Watch This Improv Troup present an hour of improvised nonsense.
I'm not a fan of Improv but this was pretty damn good!
Debris
Louise White presents a monologue that explores depression.
The monologue is one of the classic forms of fringe theatre. It has the advantage of having a small cast, can be performed in the average fringe theatre cupboard that passes for a performance space and can produce some of the best theatre you will see anywhere.
For the Love of George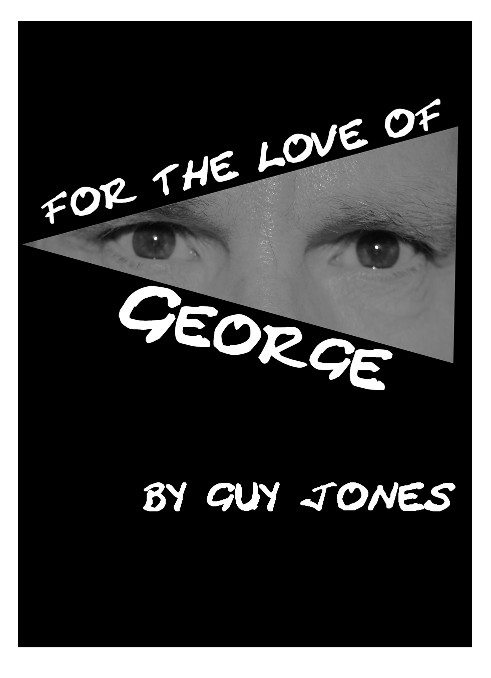 "They'll be painting the park fence soon. It could do with a new coat. They do it every now and then." The woman from the reproduction antiques shop contemplates the state of the state of the park fencing opposite. Well there isn't much else to do. Until one day George walks in to look at a reproduction Queen Ann desk.
Click here
Day 2
Speechless
by Charlie Davis
Speechless is a comedy following Anna, dealing with everything from irritating journalists to self-confidence to mysterious superheroes.
But there's something off, not quite right. I doubt you'd notice straight away, you might not be able to tell in conversation. But maybe, if you really listened, you might pick up on the obvious.
Escape for Dummies
Fringe Theatre has always offered the opportunity for the more creative to do something a little bit mad.
Josh Mallalieu and Laurence Cuthbert have done just that with Escape for Dummies
Twenty-Something
Lynton Appleton and Nancy Hall have written a slick and excellently preformed 2 hander.
If you get a chance to see Twenty-Something up in Edinburgh don't hesitate.
Footnotes
Lewys Holt's Footnotes is a truely unique and magical performance.
Using humour, a really clever minimal script, a totally engaging stage presence and some amazing physical theatre and dance Lewys' show is truly unique.
StuFF is a really nice festival. It is friendly, lively and full of good, interesting and even amazing shows. I didn't get to see everything, but what I did see has certainly wetted my appetite for a sneaky trip up to the Edinburgh Festival in August. My only criticism is that it takes place on a Tuesday and Wednesday. Well it is a student festival so I suppose that makes sense. But if it were to move to a weekend then I am sure that next years festival will be a sell-out. As it is, I for one will be making sure that I've got a free Tuesday and Wednesday sometime next June.
Guy Walked the Wight
Guy walked the Wight for Earl Mountbatten Hospice 2019 on 12 May. It was his second marathon in a month ... not a lot of people can say they did that! Legs and knees recovering! Still time to donate!!!
Click here