Vegetarian Christmas
The Road to Sustainable Food
Vegetarianism is on the rise again, largely due to the number of young people choosing to set off down that road that many still regard as the way of all cranks and making a statement through food.
What is a vegetarian
This is not the first time that this has happened. There have been several times over the last few decades when vegetarian and vegan lifestyles have become popular. Those of you who have never walked down this particular path, to the sound of the meat free drum, might ask why? Why do people become vegetarian? The main reason is to prevent cruelty to animals. Despite the all the cuddly cow and cute pig logos of your average meat producer, the production of meat is never friendly to animals. Interestingly, no meat producers carry images of a slaughter house, in full production as a main stay of their advertising campaigns.
Battery farming
There are other reasons. Pressure on farming land caused by meat production. It takes up to 10 times the amount of land to produce the same amount of food, for example. This means that more land is taken into farming and people and wildlife find themselves on the wrong end economic pressures that are ultimately threatening the balance of nature.
Meat production
The Gift - A Ghost Story for Christmas
by Guy Jones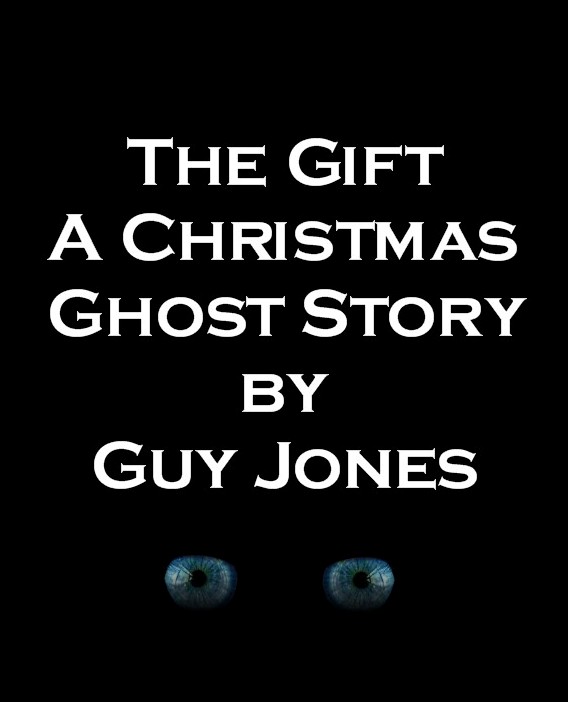 On the top floor of an old Victorian house, that should be empty, there is a light on. A low light. A candle light. And next to the light, just visible ... or was it my ... a figure ... and was it ... was she looking straight at me? She? Yes, it was a girl.
Check it out
The loss of rainforests at an alarming rate is perhaps the starkest example of this process.
Meat production and deforestation
There are a few other reasons that might come into the reasoning. You will probably live long, you will become a better cook and it will cost you less.
Going veggie
Vegetarians may have the highest moral reasons to choose their path in life, but like the rest of us they are prone to the temptations of the flesh. The bacon butty has often been cited as the reason for vegetarians to step off the path of righteousness and rejoin the rest of us munching our way towards ecological disaster with the latest pulled-meat-of-dubious-origin-burger fad for £4.99 with fries and a garnish of limp lettuce, to go.
Another cause of veggie misdirection is the festival of over indulgence that comes our way once a year ... every year. Unless you only mix with your enlightened friends who have also set off down the veggie/vegan path, you are bound to come across great lumps of meat over the course of Christmas. And the truth of the matter is, for most veggies the arguments might be all on the side of carrying on down the road of plant protein, textured into something resembling a slice of dead pig or the breast of battery farmed turkey. But faced with the smell of freshly roasted furry or feather friends, with the face tastefully removed, so as not to cause undue reminders of just where it came from, the temptation to do that carnivorous 'U' turn and tuck in, can be too much.
Vegans can change the world
So how can you resist the turkey, beefy, porky onslaught that this festive season is going to bring and avoid being diverted back on to the super highway of unsustainable consumerism. How do you turn your back on the dreaded meat eaters who just don't give a damn? The way forward is to take charge of Christmas. Do the planning. Do the shopping. Do the cooking! Or just book everyone into a Christmas dinner out ... at a veggie restaurant!
Veggie shops in Nottingham
Veggie Restaurants - Mansfield
Veggie restaurants Newark
Veggie Restaurants Retford
Paris Marathon 2019
Guy will be running the Paris Marathon 2019 to raise funds for Hothouse Theatre. All 26.2 miles of it! Paris. 14th April 2019. A day that will live in infamy.
donate here
Present your non veggie family and friends with a no brainer. Not of sound arguments for not destroying the planet we live on. That doesn't seem to cut much mustard when there is a 7 course, triple roast with all the trimmings, Chrimbo nosh up on offer. The only way is to win the argument with better food. Food that is different. Food that is exciting. Food that even the meat munchers won't be able to resist. Check out some of these mouth watering Christmas dishes and see if it doesn't do the trick.
BBC Good Food
Jamie Oliver
Duncan and Guy
Emily's Target - £3,500
Emily is running her first Marathon to raise money towards her target of £3,500 in memory of her dad.
donate here