Nextdoor Nature is bringing communities together to help nature flourish where they live and work. Thanks to £5 million funding from The National Lottery Heritage Fund, Nextdoor Nature will provide people with the advice and support they need to help nature on their doorstep, and leave a lasting natural legacy to mark the Queen's Platinum Jubilee. very one of us can make a difference to bring back nature and tackle climate change by taking small actions that add up to big changes. Nextdoor Nature Nottingham will do this by supporting local people to develop micro-projects designed to help nature thrive, bringing nature back where it is needed the most.
Introducing Nextdoor Nature
Jasmine Walker introduces Nextdoor Nature
Get Involved
Wilder Nottinghamshire
Webpage
Nottinghamshire Wildlife Trust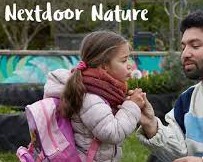 Everyone can take action for nature, and no one knows your local area better than you. Our Wilder Nottinghamshire page has links to plot your action for wildlife on our map, find out more about Nextdoor Nature (and submit an interest form if you would like to discuss your idea with us), and read some inspiring stories about what people are already doing in their local spaces to make Nottinghamshire better for nature.
click here
Wilder Nottinghamshire
facebook group
Nottinghamshire Wildlife Trust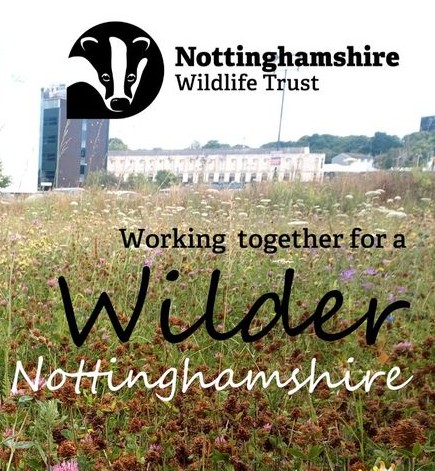 Together with our neighbours, colleagues, families, and friends, we can create wilder communities in Nottinghamshire. This group can be used to share ideas, ask for advice, connect with others, and celebrate the fantastic things you are doing for nature.
click here
Find out more
Actions
Webpage
Nottinghamshire Wildlife Trust

Our action page has guides on simple things you can do to help wildlife. From building a bug mansion, to doing a litter pick, here are some ideas for things you can do yourself to help wildlife.
click here
Wilder Nottinghamshire network
Webpage
Nottinghamshire Wildlife Trust

The Wilder Nottinghamshire network is a place for everyone involved in nature's recovery across Nottinghamshire to connect, be inspired, share ideas and celebrate success. Individuals, community groups, and organisations can get involved!
click here