The Signalman
by Charles Dickens
An audio adaptation by Hothouse Theatre
Starring; Charlotte Cordall, Anna Sharpe-Jones and Joshua Sly.
Adapted for audio by Guy Jones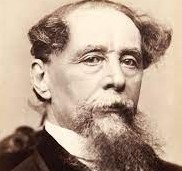 Hothouse Theatre's audio version of possibly the best ghost story ever written. A poor signalman on a solitary station, in a deep cutting by the mouth of a gloomy, dark tunnel with dripping wet, jagged walls, sees a figure by the Danger Light. "The Signal-Man" is a first-person horror/mystery story by Charles Dickens, first published as part of the Mugby Junction collection in the 1866 Christmas edition of All the Year Round.
Wikipedia