Guy and Roobarb's Dog walk to Edinburgh
to raise funds for Hothouse Theatre's trip to the Edinburgh Fringe Festival 2024 (or 2025 depending on how long it takes to raise the money)
This is a Hothouse Theatre/Oh My Nottz project
Latest updates
Archive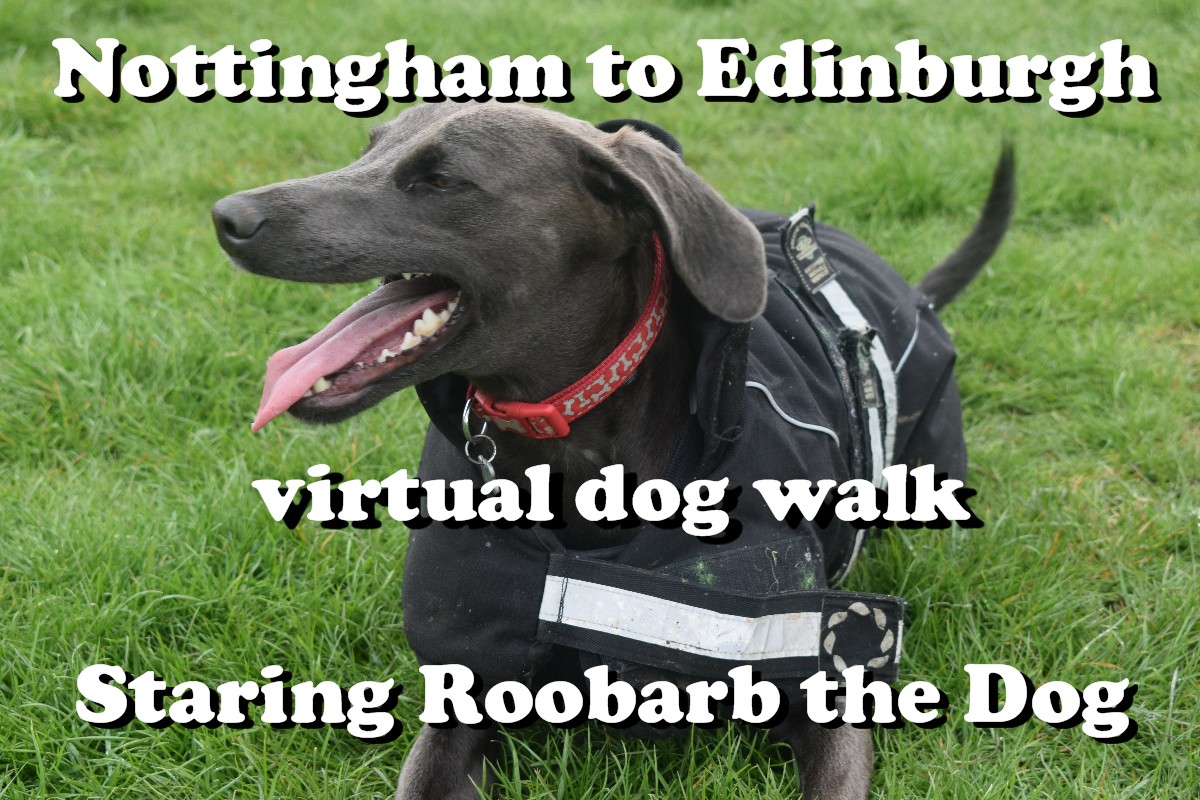 In an effort to raise the rather silly amount that it is going to cost to get Hothouse Theatre's new play (well it will be our new play when it is finally written, some time in the summer of 2023) Rumplestilskin is Dead, up to the Edinburgh Fringe Festival 2024, Guy (the author of the play) will be virtually walking his dog, Roobarb, from Nottingham to Edinburgh. They will be doing the 256 miles in 100 days, with the aim of virtually arriving in the home of Fringe Theatre on 4th August, the official start of this year's festival.
Donate
The adventure will start on 26th April and the aim will be to raise £1,000 towards the Hothouse Theatre Edinburgh 2024 fund. It being a dog walk, the aim is to follow the most dog friendly route ... sorry, most dog friendly virtual route. This is going to mean, roughly going off-road where possible, and where they have to go by road, following really quiet roads. There will some detours, just to keep Roobarb interested.
Donate
They will be checking in with actual and virtual dog walk reports, including ideas for dog walks ideas and rating those in the Nottingham area, reports on towns and village on the virtual route, and reports on Edinburgh, the Fringe Festival and what to do when you go. It will all be a bit of fun, but it is ultimately about raising funds for the project. So don't be shy about reaching for your bank card and making a donation.
Donate
Any amount will be gratefully received.
Donate
Virtual Dog Walking
Latest from the virtual dog walking world!
The sport that is getting even the most committed couch potatoes out of the front door... ...probably.
Donate online
The Edinburgh Fringe
Where to find the good stuff!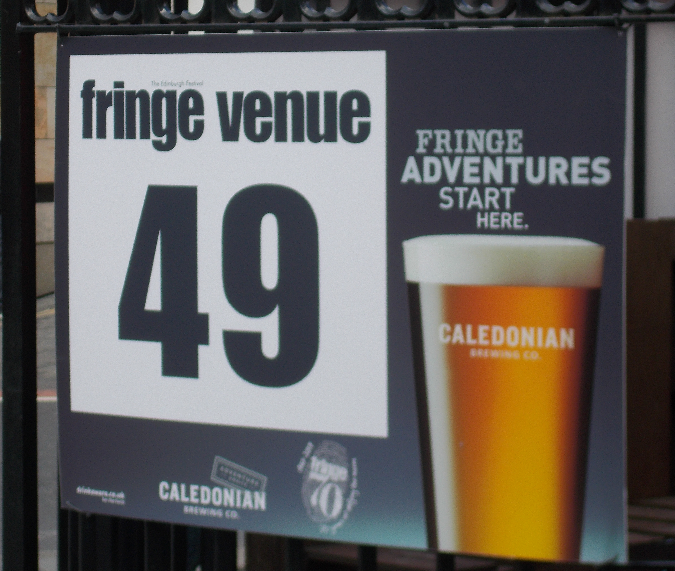 A report on the Edinburgh Fringe, what to expect and where to find the good shows!
Donate