Brickyard Podcast
Life in Lockdown
part of the Accelerated Literacy Project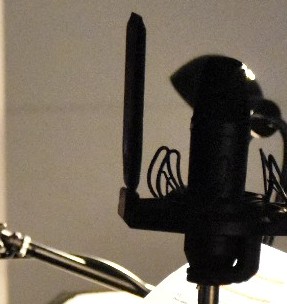 As part of the 'New Normal' here on Oh My Nottz, we are going to be doing a lot of audio reports, plays and stories. It's just easier when the nearest we can get to seeing each other is a meeting on Zoom. These 'items' will be as varied as ever. Some will be fun, some will be serious and some will be just plain mad! Our first offering came of the back of our first online session and takes the form of a 'radio' style chat show. Ashton, Dennis, Duncan, Luis and others chat with Guy about Lockdown, things to do all lots of other stuff.
March 2021
First Week Back at School
Brickyard Podcast
Featuring:
Ashton, Luis, Sean, Dennis, Paul and Guy. Music: Another Brick In The Wall Part 3 – Pink Floyd Bang – AJR Karma - AJR
Jan 2021
Happy New Year!
Brickyard Podcast
Podcast
Oct 2020
What To do In Lockdown II
Brickyard Podcast
Podcast
Sept 2020
Lockdown
Brickyard Chatshow
Podcast
Advert
150 Miles For Accelerated Literacy
What with Lockdown and the absence of any races to focus on, not only has Guy got out of the habit of running, he has also put on rather more weight than even he would have expected over the festival period. Consequently he has decided to grab the nettle firmly, get off his butt and run 150 miles before Easter and in the process raise much needed funds for Hothouse Theatre's Accelerated Literacy Project.
Accelerated Literacy
click
to donate