Out Now!
Duncan and Guy's Film Podcast
Things on at the cinema this month
Shaun The Sheep Movie: Farmageddon
Cert U
When an impish and adorable alien with amazing powers crash-lands near Mossy Bottom Farm, Shaun soon sees an opportunity for alien-powered fun and adventure, setting off on a mission to shepherd the intergalactic visitor home.
Trailer
The Addams Family
Cert PG
The Addams Family is back on the big screen in the first animated comedy about the kookiest family on the block. Funny, outlandish, and completely iconic, the Addams Family redefines what it means to be a good neighbour.
Trailer
The Good Liar
Cert 15
Career con artist Roy Courtnay can hardly believe his luck when he meets well-to-do widow Betty McLeish online. As Betty opens her home and life to him, Roy is surprised to find himself caring about her.
Trailer
Official Secrets
Cert 15
Truth is the first casualty of war. Official Secrets reveals the untold true and gripping story behind courageous journalist, Katharine Gun who put her life and career on the line to showcase the lies of the government and change modern history forever.
Trailer
Gemini Man
Cert 12A
Gemini Man is an innovative action-thriller starring Will Smith as Henry Brogan, an elite assassin, who is suddenly targeted and pursued by a mysterious young operative that seemingly can predict his every move.
Trailer
Black And Blue
Cert 15
'Black And Blue' is a fast-paced action thriller about a rookie cop (Naomie Harris) who inadvertently captures the murder of a young drug dealer on her body cam.
Trailer
Maleficent: Mistress Of Evil
Cert PG
When an unexpected encounter introduces a powerful new alliance, Maleficent and Aurora are pulled apart to opposing sides in a Great War, testing their loyalties and causing them to question whether they can truly be family.
Trailer
Joker
Cert 15
'Joker' centers around the iconic arch nemesis and is an original, standalone story not seen before on the big screen.
Trailer
Terminator: Dark Fate
Cert 15
Linda Hamilton ("Sarah Connor") and Arnold Schwarzenegger ("T-800") return in their iconic roles in Terminator: Dark Fate, directed by Tim Miller (Deadpool) and produced by visionary filmmaker James Cameron and David Ellison.
Trailer
Dickens Season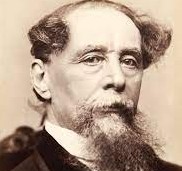 In 2020 Hothouse Theatre is marking the 150th anniversary of Charles Dickens' death with a Dickens Season. It will include some of his finest works adapted for the stage, audio recording, physical radio performances and various workshop! Of course we are going to need your help!!!
click here